On 11 September we were able to welcome over 40 participants from various companies and departments in Frankfurt to our event together with reportingimpulse GmbH. The topic of the evening was Information Design & Dashboarding with SAP BO Design Studio.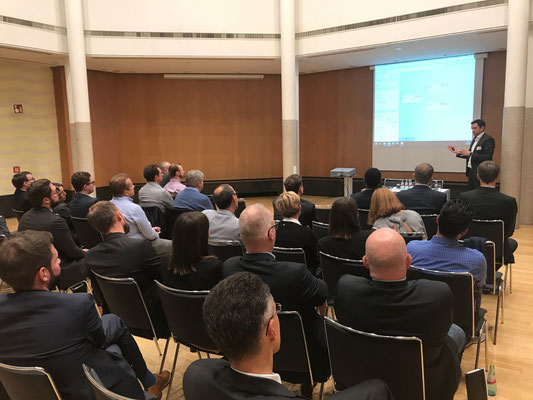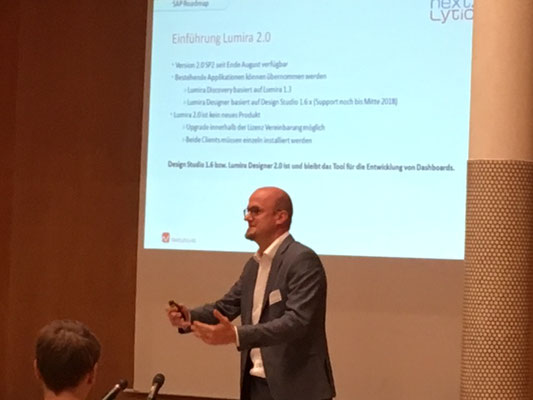 Lectures from theory & practice
Initially, Andreas Wiener from reportingimpulse talked about the importance of good information design together with standardized storytelling for interactive dashboards. Tuba Bozkurt, also reportingimpulse, then showed how important the human factor in such an implementation is by means of the change management curve. After Christian Schimmel of DHL / German Post reported on dashboarding with SAP, Sebastian Uhlig, founder of NextLytics AG, then discussed the meaningfulness of an early switch to SAP Lumira 2.0. As part of the consolidation of its front-end tools, SAP 2017 has merged several products under a new umbrella, including SAP BO Lumira and SAP BO Design Studio to SAP Lumira 2.0 (Designer and Discovery). Sebastian Uhlig explained to the interested audience how Lumira 2.0 is built and the advantages of using a common technology.
Lutz Morlock, the second founder of NextLytics AG, presented the Value Driver Tree Tool for SAP Lumira 2.0 and SAP Design Studio 1.6, which offers immense advantages to controllers of all disciplines as well as to numerous decision-makers in the field visualization, analysis and simulation of complex relationships.
Wine & Networking
The evening was rounded off with a wine tour through the Rheingau, directed by Axel Eisenkopf. Kai-Uwe Stahl, reportingimpulse, moderated through the evening. During the networking with many interesting conversations, the successful evening sounded out. We would like to take this opportunity to thank you for your interest and we are already looking forward to the next event.