The largest expansion of SAP Analytics Cloud is still in the beta phase, but it should be officially available in the second quarter of 2019: SAC Application Design. SAP Analytics Cloud already offers users many opportunities in the area of self-service analytics. SAC Application Design now closes the gap between the existing planning functionality and Self Service BI and enables developers to provide dashboards and analytic applications including governance.
According to SAP, the first release of SAC Application Design should already contain most of the functions of SAP Lumira Designer, enabling the creation of dashboards and apps including charts and new look and feel in application design. A big plus of SAC Application Design is the newly designed user interface with SAP Analytics Cloud, which makes working easier and more intuitive. The features included in SAP Lumira Designer will also be available in the new Application Design, however not all of them from scratch. This is expected to to be ready end of 2019 earliest. Important features that will not be available from the start include bookmark functionality, multilingual texts and extensive export options.
---
The ultimate Comparison between SAC and Lumira Designer
---
In contrast to Lumira Designer, however, the SAC Application Design offers some additional and very useful features. The predictive engine provides the user with the possibilities of Smart Discovery and Smart Insights. Smart Insight helps to quickly identify the most important influencing factors of certain key measures or dimensions and thus saves the user time-consuming filtering via pivot. Smart Discovery, on the other hand, helps to analyze the intersections and effects of certain key factors on each other and to simulate how certain predicted values change in different scenarios.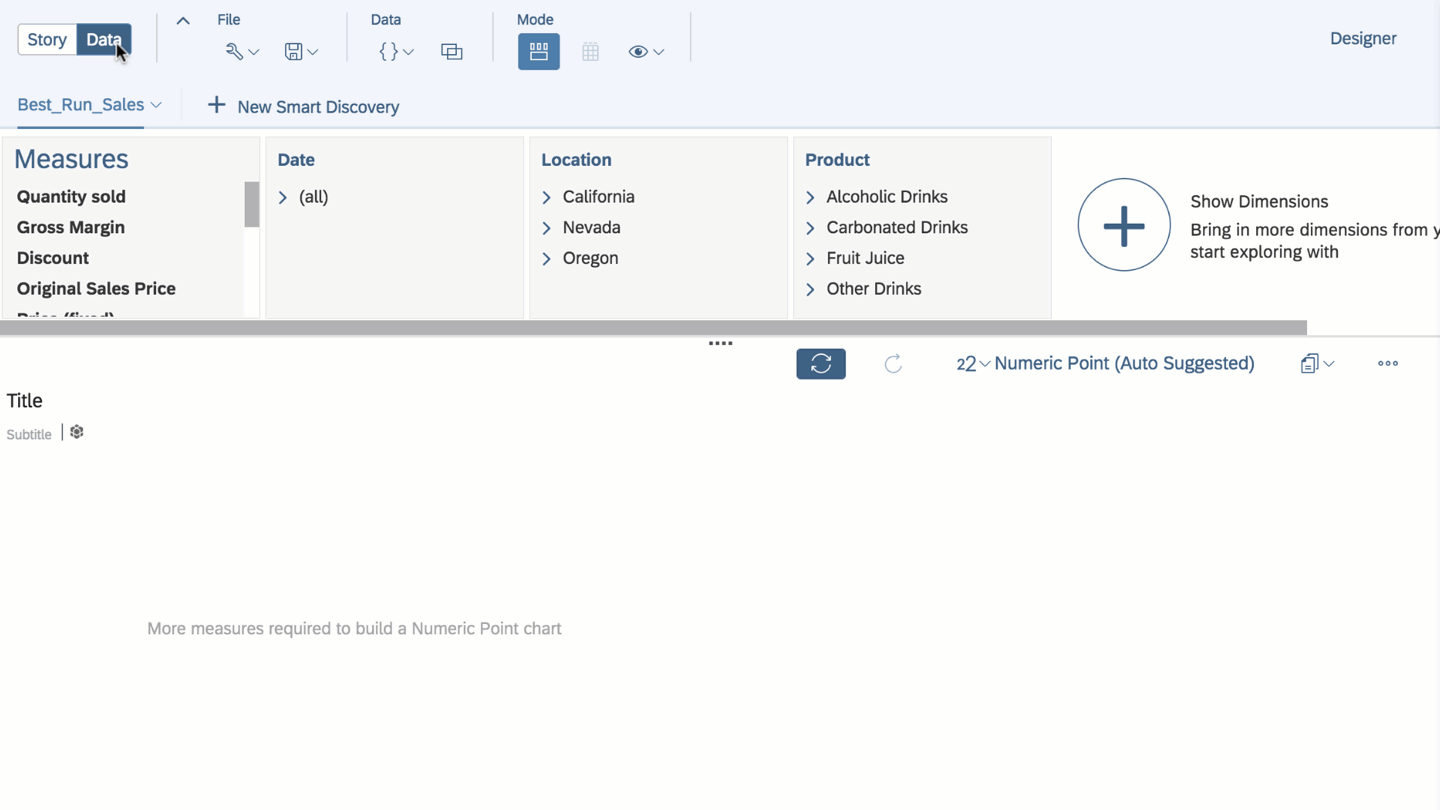 An overview of the most important features of SAC Application Design:
Simple widgets: Images, buttons, dropdown menus, checkbox groups, radio button groups, shapes, text, web pages, RSS readers, watches
Data-driven widgets: tables, diagrams, filter lines
Interactions (e.g. filter, cascading behavior) between different widgets via scripting including global variables
Dynamic switching between widgets (e.g. diagrams and tables) at application runtime
Global Variables
Embedding capability: Application sharing API with URL parameters
Powerful scripting capabilities
Use of Smart Assist functionalities with script access (Part I)

time series forecasting
Intelligent grouping

Design Time functions:

Layout outline with context menu for adding and editing scripts
field of design
Properties and Script Editor
where-used list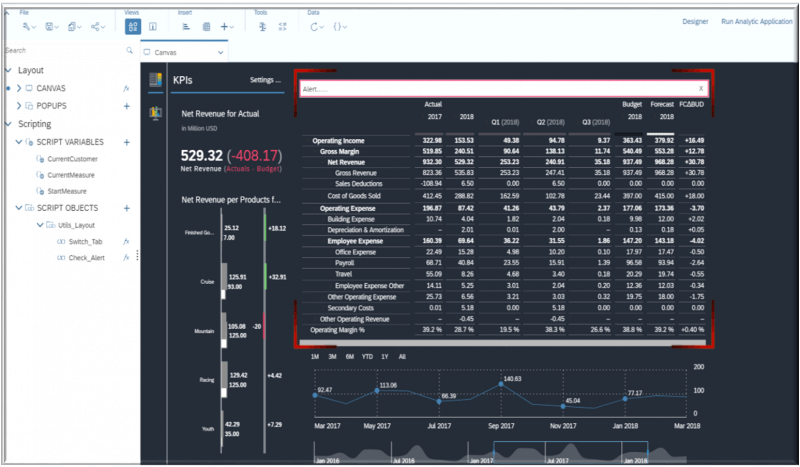 The first version of SAC Application Design will also include an integration of the SAC Planning Engine, further integrations such as the deployment of the Software Development Kit (SDK) are planned. The Application Design for the SAP Analytics Cloud is one of the most interesting developments SAP has made in recent years, and we will keep our eye on it for you.