We at NextLytics AG are expanding our portfolio and are now selling and implementing two innovative solutions from Visual BI. The cornerstone of this portfolio expansion is a recently concluded sales cooperation with Visual BI Solutions from Plano, Texas.
One of the two software solutions has been in our portfolio for a long time: the Value Driver Tree. We have been implementing it for some time now and was originally developed by Dolphin Dynamics. With the takeover of the software by Visual BI Solutions, further synergies arose for us and so we are now available as a service and implementation partner for another product, Visual BI Extensions (VBX).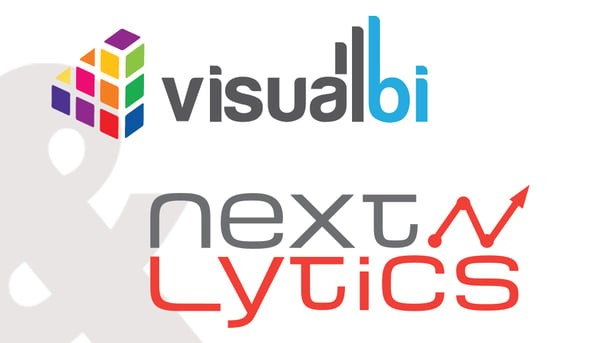 VDT & VBX
With the tool Value Driver Tree, Visual BI offers a software component that visualizes and analysis value-driven KPIs and their correlations for companies and simulates possible if-then scenarios in real time. Visualizations and simulations are presented in a clear and easy to understand format, making it easier for management, controlling and finance departments to take business-relevant decisions.
The second software solution from Visual BI, Visual BI Extensions (VBX), stands for increased efficiency as well. VBX simplifies the creation of advanced dashboards without in-depth scripting knowledge and saves up to 20 percent in manpower and time. Additional diagrams, functions, maps, and filter options make the dashboards created in SAP Lumira 2.0 even more meaningful.
More than standard solutions
"Our vision has always been to shape the future of business intelligence for our customers and to accompany them on their way to the digitization of their processes. With the highly innovative solutions from Visual BI, we will be able to set standards in our projects," says Sebastian Uhlig, CEO of NextLytics AG. Visual BI Solutions and us share the same goal:"We are not satisfied with standard solutions, but always want to offer our customers more than that," Uhlig sums up the cooperation.
With this new partnership, we will be the central provider when it comes to consulting, implementation and sales of the two software solutions from Visual BI Solutions. If you are interested in simulating KPIs that add value to your business, or in the enhanced display of dashboards in SAP Lumira 2.0 Designer, we are always at your disposal - just contact us.