Every day is not only a gift,
but also a new opportunity.
(Paul Hufnagel)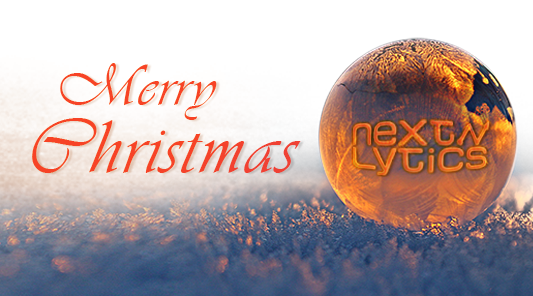 Christmas is just around the corner and an eventful year is slowly coming to an end. We would like to use this time before the turn of the year to wish you a few reflective Advent days, a peaceful Christmas and health, joy and much success in the new year .
Every year, this is the time to pause and reflect the past twelve months. In line with tradition, we present our most popular articles in this annual review.
We start with this year's most popular article "How to operate Apache Airflow with GitLab CI/CD". In this article, we present an approach to automating the operation of Airflow with Continuous Integration and Continuous Delivery (CI/CD) frameworks. First, we highlight the typical operational challenges of Apache Airflow and then offer insights into our internal development environment using a practical example.
In 2nd place comes our blog series on dashboarding with Tableau, starting with the article "Dashboarding with Tableau - How to create Tableau KPI Tiles". There we present a flexible way to display KPIs and their technical implementation in Tableau. This is an important topic, since dashboards are the basis for sound business decisions and therefore crucial for the success of a company. However, it is challenging to present the most important key figures as compactly and concisely as possible.
Readers found our posts on another dashboarding tool - SAP Analytics Cloud (SAC) just as interesting. The planning options offered by SAC were also well received. In the article "SAP Analytics Cloud Features: 5 reasons to use SAC now" we highlight the most important reasons for SAC from our point of view. In addition to reporting and dashboarding functions, this tool also covers predictive and planning. The planning functions are continuously being expanded to make the tool even more user-friendly. This year, SAP made it possible to automatically transfer the variables for planning functions or data actions from story or input filters. Previously, the user had to set these manually. You can find out how exactly it works in our article "SAP Analytics Cloud planning functions: Filling values of a data action".
In addition to SAP Analytics Cloud, another cloud product was also in focus this year: Data Warehouse Cloud (DWC). DWC is positioned by SAP as the strategic data warehouse product and is also continuously being expanded with new innovative functions. As the focus of SAP's strategy shifts from BW/4HANA to DWC, many customers are asking themselves whether they should reorient themselves. However, it is currently not completely clear whether DWC can actually replace the mature SAP BW. We answered these and other questions in our webinar "SAP Data Warehouse Cloud - Is it ready for you?". You can watch the recording here.
---
Watch the recording of our webinar:
SAP Data Warehouse Cloud - Is it ready for you?
---
If you are interested in Data Warehouse Cloud and still have open questions after the webinar, we can also recommend the following articles:
In order to assess the maturity of the product in practice, we set up an SAP Data Warehouse Cloud instance and ran through various scenarios. We summarize our most concise impressions for you in the following article - "The Future of SAP Data Warehousing: Data Warehouse Cloud".
Of course, a new product like DWC does not have the same matureness as the SAP Business Warehouse, which was developed over decades. Therefore, many are asking whether DWC can replace their BW system. You can find the answer in the article "SAP Data Warehouse Cloud - too early to make the switch?".
When answering this question, your specific requirements are crucial. If the answer is negative at the moment, it is worth taking a look at the roadmap. It serves as a guideline as to which features can be expected. This way, you can check whether the situation might change in the near future.
In our article "Off to the Cloud - SAP TechEd 2022 Data and Analytics Cloud Strategy", we have summarized everything you need to know about the SAP strategy and roadmap for the SAP Analytics Cloud (SAC) and SAP Data Warehouse Cloud (DWC).
We hope you enjoy the articles and at the same time would like to take this opportunity to thank you for the excellent cooperation this year. Your interest, feedback and questions motivate us to publish more interesting articles in the new year.
We wish you and your families happy holidays and only the best in the new year 2023.
Best regards
Your NextLytics Team