Meanwhile the new year is already more than a month old. SAP takes this as an opportunity to publish the Q1 2020 release. Looking at last year's roadmap under "Further Directions", I am curious to see what new features SAP Analytics Cloud (SAC) has in store for us this year.

A lot of new features have been released since the last update, which also reflects SAP's prioritization of this tool (the list of new features gets longer with each release). Compared to the last update, however, no major features have been released, but many smaller features that simplify the daily use of SAC. We have summarized the most interesting new features for you:
Analytics Designer
Text area widget: There is a new widget for text input. It is structured like the previous input field, but from now on you can enter multiline text, which is automatically wrapped.
Search to Insight: The APIs for Search to Insight have been released for the Analytics Designer. Using Natural Language Processing (=NLP), simple user queries can now be answered.
Avoid simultaneous processing: Notifications indicate when someone else is working on the same analytic application. This is very helpful and avoids overwriting scripts of other users at the same time.
New APIs for prompts: Variables can now be defined in the coding. This enhances the use of BEx queries.
Theming: Themes can now be changed at runtime (for example, change to dark mode).
Enhanced Query Settings: As in Stories, there is now also Query Merge in the Analytics Designer
Load bar: From now on a load bar can be implemented to show that the application is loading.
Type Library: As of now, only the libraries of the widgets in use are loaded. This improves the performance of the analytic application.
API: The current wave of the API can now be viewed. In addition, the link "API Reference Latest Published Version" can be used to navigate to the last published version of the API reference. In addition, the documentation within the scripting has been improved. Thus the developer can always track when changes to the API have been made to the class, field, method and event API.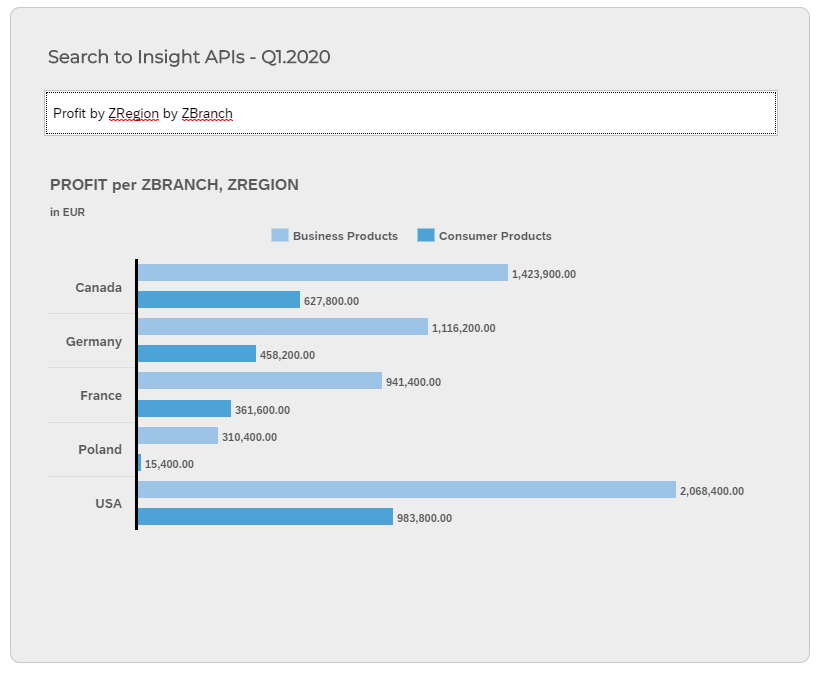 Data visualization
Gradients and images for responsive dashboards in stories: Gradients and images can now be used for responsive dashboards in stories.
Conditional formatting in charts: Conditional formatting for charts can now be displayed in a legend.
Custom Fonts: Fonts that are accessible via a Web API can be integrated into SAC. The font must be added once by the administrator.
Right click context menu in Dashboard Builder: It is now possible to access the context menu in the Dashboard Builder with the right mouse button. This will not introduce any new functions, but will make working easier. This feature was missing since the first version of SAC.
Exception Aggregation: Live data models can now be selected with exception aggregation.
Responsive Fonts: Fonts can be defined for different screen sizes.
Live BW time variances: Time deviations can now be calculated and visualized with a live data connection.
---
The ultimate Comparison between SAC and Lumira Designer
---
Boardroom
Prompts can be defined once for all pages and do not have to be defined individually for each page.
Planning
Cut and paste: With the latest release, it is possible to cut and paste values with keyboard shortcuts.
Switching the input mode in connection to BPC: With a switch the user can toggle between editing and viewing in the table.
Allocations in Data Actions: It is now possible to automate allocations in Data Actions and combine them with other allocations.
Mobile
Search to Insight: From now on also accessible via the app. Only restriction: Just for data import connections
HANA variables: HANA input variables are now supported in the mobile app.
Data integration
History for mapping and import job transformations: Users can view and reuse the history of import jobs and mappings for data import connections. When using data imports, this feature is very helpful and makes data integration more transparent.
Smart Assist
Smart Insights for more features: Smart Insights now support multiple characteristics and suppress empty values among the most top contributors.
Smart Insights suppression: Models of a data import connection can now be suppressed for Search to Insight by disabling indexing in the model.
Conclusion
This release has no major, but many small updates. These include the right-click context menu for the Dashboard Builder. This doesn't provide any major features, but saves some time (no more side-scrolling when a component is hidden). The history feature for data import and mapping is also interesting and practical.

With the fonts (especially regarding corporate design) I expected a bit more. While it is very convenient that custom fonts can be included, in reality, fonts within an intranet are not easily available via an API. This restricts the practical suitability.

Furthermore, the notification in the Analytics Designer is very practical if more than one person wants to edit an analytic application. However, this would have been expected since the introduction of the Analytics Designer.
If BEx queries are used as data basis, the definition of variables in the coding of the Analytics Designer also represents a very interesting innovation and therefore also a highlight of this release.

In my opinion, the most interesting feature in this release is the Search to Insights APIs for the Analytics Designer. Although Natural Language Processing only works with a few phrases to a limited extent, on an additional page it can be interesting for business users with no technical affinity to examine data.

As always, we will stay on the ball for you and will keep you informed about innovations to the SAP Analytics Cloud in our blog.