Even in corona times, SAP is constantly working on the further development of the SAP Analytics Cloud (SAC). In this release there are again many new interesting functions. Especially the Analytics Catalog, in which published dashboards can be cataloged, user-defined hierarchies for SAP BW live connections in Story and also the release of the SAP Analytics Cloud Mobile App for Android are outstanding.
Analytics Designer:
New APIs: BW and HANA Live Variable: HANA or BW live variables can now be assigned to individual tables and charts.
New APIs (Notifications): With new APIs, notifications can be sent within SAC or via mail. For example, it is now possible to notify the user as soon as a certain value is exceeded.
New APIs (Bookmarks): Bookmarks can now be loaded via a single API. Previously, the workaround of opening bookmarks via the URL had to be accepted. However (as before) the whole dashboard is reloaded.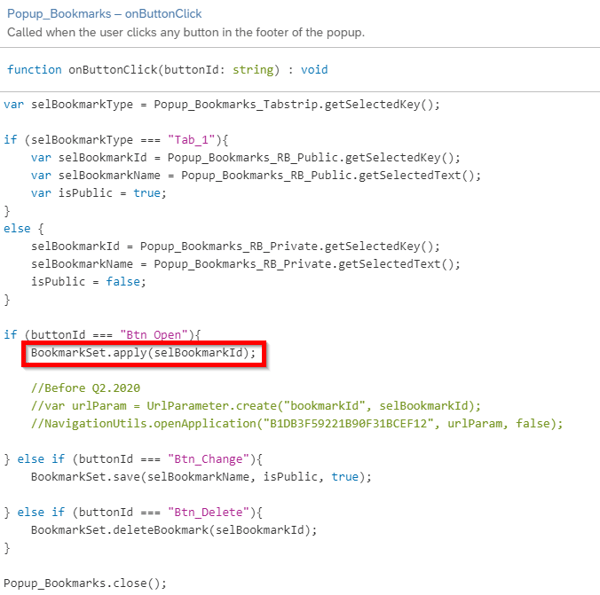 New APIs (Dimensions Filter): With the new APIs, entire areas of a dimension can be selected. It is also possible to exclude single or multiple values.
New APIs (tables): With BW models new APIs are available for the layout of tables.
New APIs (read access OData): Read access for OData services has been improved so that the number is returned instead of a complete ResultSet (list) when filtering.
Copy Widget to Analytic Application: Simple diagrams of a story can now be copied to an Analytics Application via the clipboard. The prerequisite for this is that Story and Analytic Application are opened in the same browser. Furthermore, the diagrams are not permitted to be linked to each other (e.g. linked analysis, input filter).
Data visualization: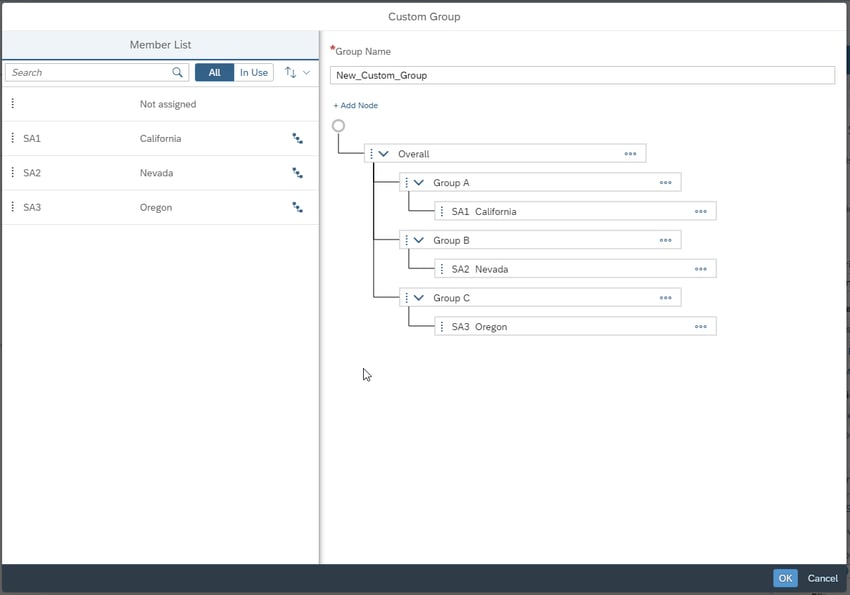 MS PowerPoint Export: Stories can now also be exported to PowerPoint.
Manual sorting of BW connection: Manual sorting can be defined and saved for diagrams, explorer mode and tables.
Improved search function for input filters: The SAP-known asterisk search is now also available in SAC. However, this is limited to cloud models (Acquired Data) and HANA live data connections.
Restricted key figures with constants: Restricted key figures can now also be fixed to dimensions so that they are not taken into account by filters or breakdowns.
New feature for (Choropleth) area cartograms in GEO-Maps: In SAC, user-defined hierarchies can be created in area cartograms with shape files.
Dynamic time filters for user-defined date: It is possible to create a custom range based on a user-defined date that is independent of the system date.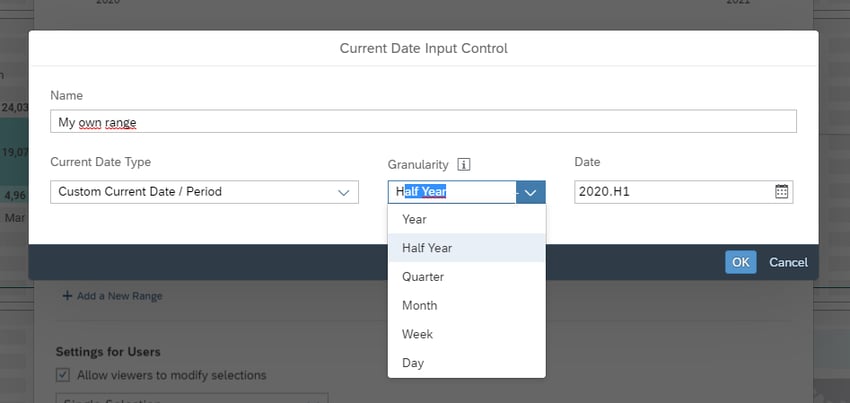 Improvements for filters and input controls: From now on the user can choose between the ID and the description when values are selected for filtering.
---
The ultimate Comparison between SAC and Lumira Designer
---

Planning:
Calendar integration: If a Story contains calendar tasks, they can be accepted or rejected directly. A new status bar has also been introduced for this purpose.

Mobile:
Mobile app for Android: The SAP Analytics Cloud Mobile App is now available for the Android mobile operating system. Mobile-optimized Stories can now be called up on the move or between meetings.
Data integration:
Remove duplicate rows in the staging process (data wrangling): It is now possible to remove duplicate table contents in cloud models in the data integration process.
Upload limit for data import models increased: For Data Acquisition, the limit is 100 million rows and 100 columns per upload; for Datasets (predictive scenarios), the limit is 1 billion rows and 1000 columns per upload.
Smart assist:
SmartInsights is now also available in Boardroom and Explorer-Mode
Further information:
Analytics Catalog: Library in which Stories, Analytic Applications, Digital Boardrooms and external content can be cataloged. This makes it easier to find and facilitates the first steps in using it. This can be accessed directly from the home page.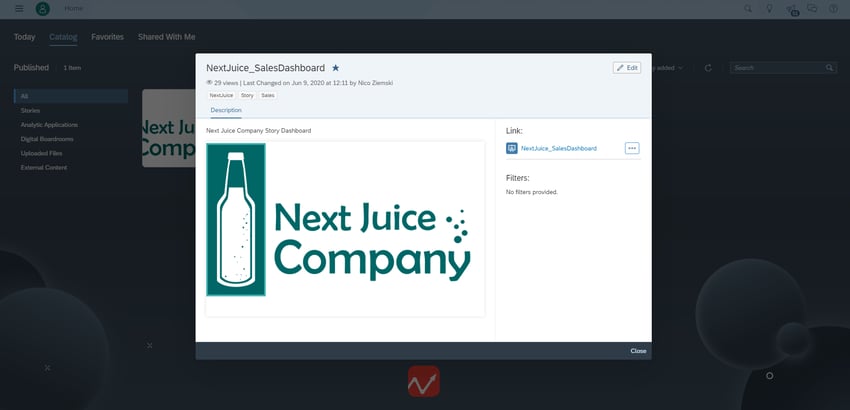 SAP Analytics Cloud Excel Add-In: The first version of the Excel Add-In has been released. It allows you to access models in your own SAC Tenant and perform analyses, calculations and planning. The plugin is free for SAC users, but an MS Office 365 license is required and the SAC Tenant must be located in the Cloud Foundry.
Safari browser is supported: Stories are now fully supported on the Mac. Analytic Applications can also be created and used on the iPad.
Schedule publications: SAC now allows the publication of results for recurring intervals to team colleagues. In addition, variables can be defined according to bookmarks or BW / HANA prompt, so that team colleagues only receive the relevant information. Even colleagues without SAP access can receive the results as PDF files. The prerequisite for this is the use of the Cloud Foundry.
Conclusion:
With this Quarterly Release interesting features have been published. However, it also turns out that some functions are only available in the Cloud Foundry, which is why, for example, the new story publishing function is not available for all tenants. This also applies to Smart Predict. For these reasons it is worthwhile to switch to the Cloud Foundry environment.
Very surprising was the introduction of the Analytic Catalog, which makes searching and accessing dashboards much more intuitive. But also smaller innovations in Stories (like the star search or creation of own hierarchies for BW Live-Data-Connections) make the daily work more pleasant. Last but not least, the new publishing feature helps to keep work colleagues or even project teams up to date.