As already discussed in detail in a previous article, the new SAP application, Application Design, has been available for some time as a beta version in the SAP Analytics Cloud. Now SAP has officially released Application Design for all users.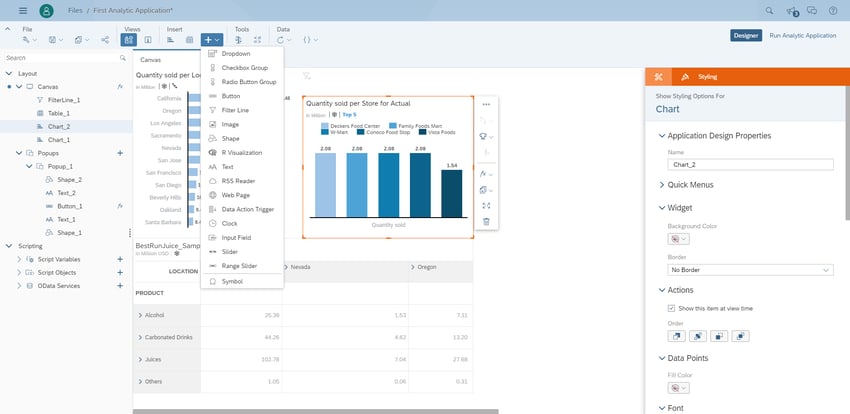 SAP is bringing Lumira Designer into its Analytics Cloud, even though Application Design does not yet provide the full functionality of Lumira Designer. The cloud version of Lumira Designer can score with several other functions: Application Design provides the same user experience as the stories. For developers, Application Design offers a user-friendly development environment with extensive script functions and variables. A native While loop is also one of the improvements in Application Design.
---
The ultimate Comparison between SAC and Lumira Designer
---
In addition to SAP Analytics Cloud Application Design features mentioned in this blog post, the SAP release includes the following new story features:
BPC Integration - Mass Data Entry for the BPC Live Connection
Import Connection for SAP Integrated Business Planning (IBP)
Visual formulas for simplified scripting
Data locks for stories
Combination of data from multiple import sources
Translation of texts into applications
Adding analysis applications to the recently used list on the home page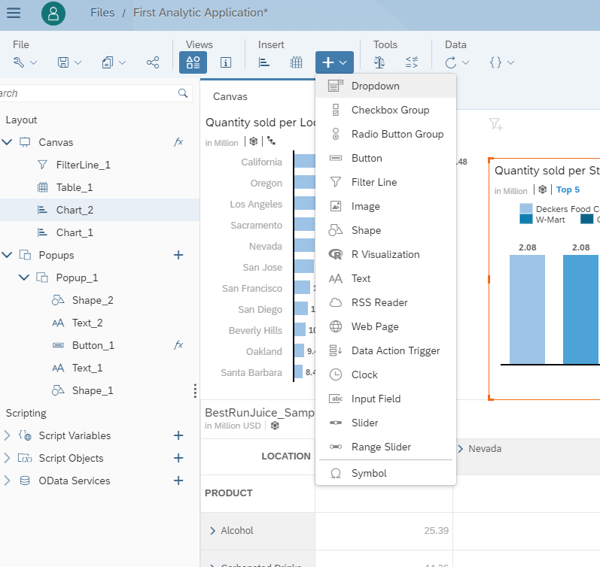 Of course, SAP Application Design is constantly developing further and some interesting functions are already planned for this and next quarter of 2019, such as dynamic layout adjustment or data analysis of data from BW queries. Other new features that SAP is planning are:
Completely flexible navigation to stories, Explorer and intelligent functions
Support Explorer via context menu and with additional script functions (e.g. set standard dimensions)
Hyperlink support for image and shape widgets
Create Story from Application
Functions for Closed Scenarios
OData Calls to Call the Transaction System
Programmatic access to OData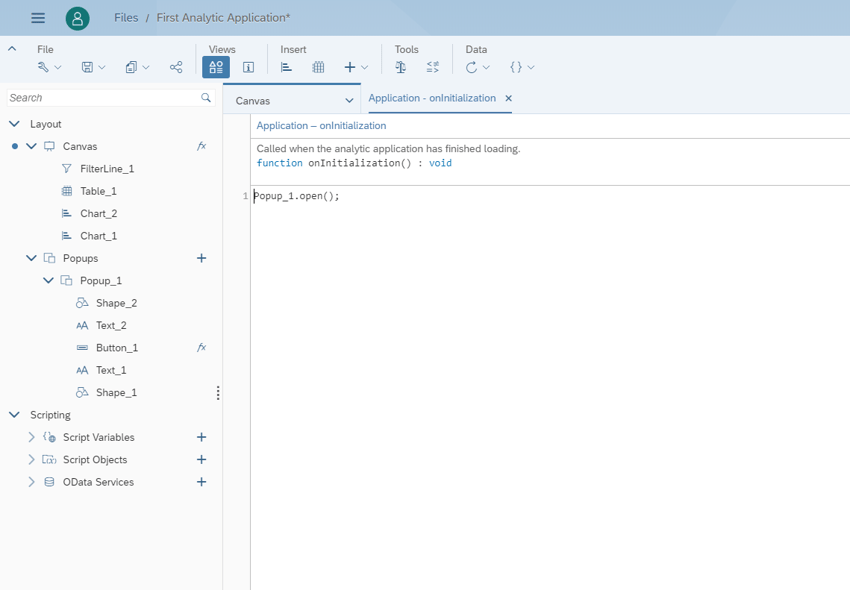 According to SAP, Applications Design should become more and more similar to the stories in the future. A look at SAP's roadmap reveals that Application Design will also integrate a geomap in the future and that the focus will be more on mobile devices. As always, we will keep you up to date on future innovations in our blog.
Learn more about the SAP Analytics Cloud: