In the previous article you have learned how to maintain the RSADMIN parameters. Usually, the RSADMIN settings are maintained separately in the individual systems, for example the development, test and production systems. However, it may be useful to transport the RSADMIN parameters to ensure consistent settings across the entire system landscape.
Our Blog Series "RSADMIN" at a Glance
How to transport RSADMIN parameters
Normally, you can add an entry of the table to transport request through the menu Table Entry → Transport Entries.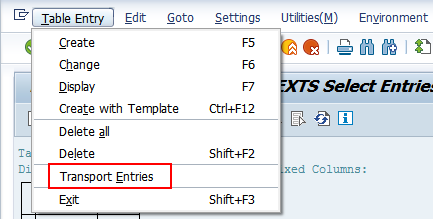 However, this option is not available for the table RSADMIN, because the table maintenance is not allowed.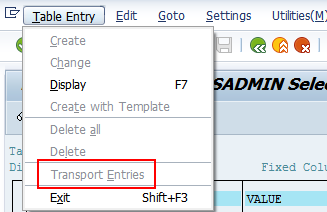 Therefore, we have to detour a little and create the transport manually. To do this, call transaction SE10 (Transport Organizer) and create a new workbench request (F6 key). Then enter a description and click Save.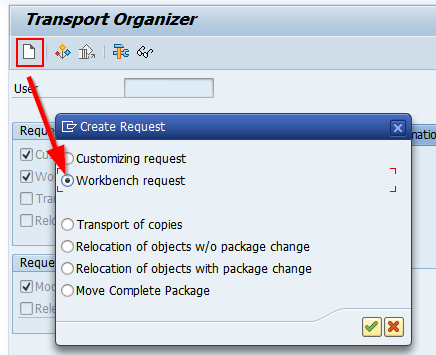 A new transport request will be created. In order to add new entries, we have to classify the request first. To do this, select the task belonging to the request and choose Request/ Task → Change type from the menu.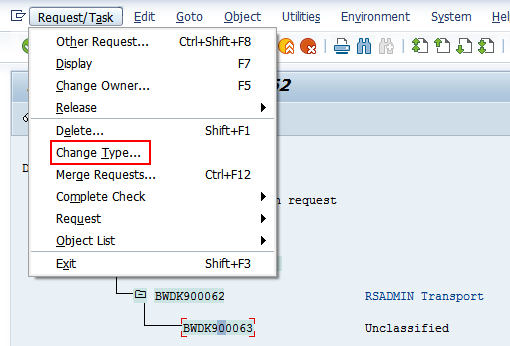 Please select Development/Correction as Task Type.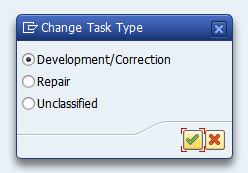 Afterwards you can add new entries to the transport request. To do so, select Display request (F7 key) or simply double click on the request. In the edit mode, enter the following values manually:
Program ID R3TR
Object Type TABU
Object Name RSADMIN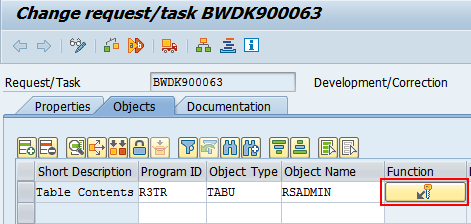 When transporting table contents, a table key must always be defined. Therefore, click on the key symbol in the Function column and enter the parameter you want to transport as the table key. For example, BICS_NEW_LINE_CHECK_ENABLED to turn on the new row validation.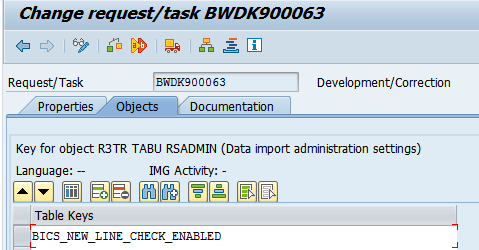 Afterwards, you can save the transport request and execute transports as usually.