When we plan new projects or major changes in an existing application or data flow, testing becomes a crucial part of it. Any issue during development has a big impact on the project planning side and the project delivery date can be easily threatened. Therefore, to be able to keep consistent quality, a proper test environment becomes an important part of the project plan and a game changer for system owners and architects.
Importance of test data management
That being said, modern organizations and system architectures cannot afford to spend money and IT resources doing 2 or 3 system copies a year to ensure application tests are being done with the latest possible datasets.
In addition, during such activities usually at least two or three different IT Departments are involved and sometimes also external resources are employed to reduce the impact on everyday work.
Last but not least, a downtime of the test environment for at least 4 to 5 business days is occurring. Inevitable, delays occur and the test environment is not usable by the business departments. Furthermore, there is a negative impact on other projects, which are using the same test system.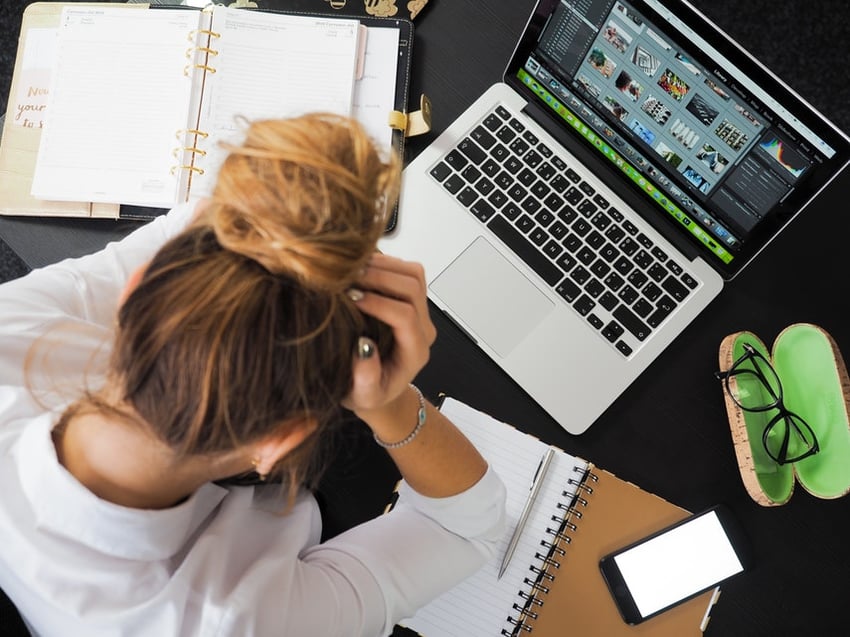 So how can we provide a stable test environment with the latest data without the time and resources required for a system copy? The answer is test data management.
And NextTables might be the right test data management tool you are looking for. Below, I will guide you through the steps necessary to create high quality test data.
Step-by-step guide
1) First, we can filter globally for a specific dataset needed for our test cases.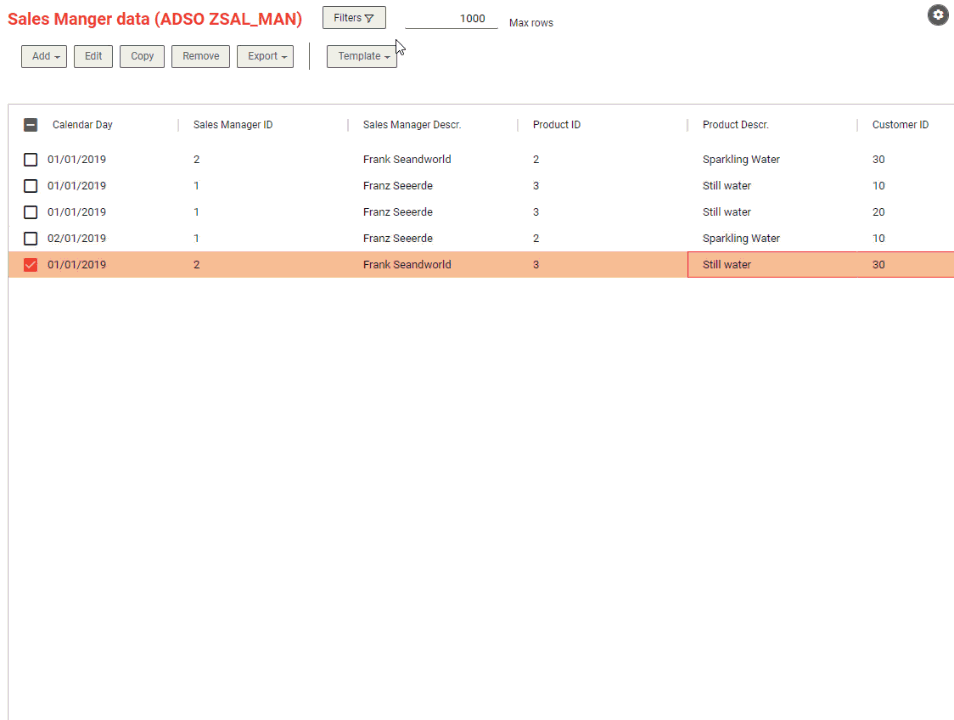 2A) Afterwards, we can copy the necessary data to clipboard. Using the "Copy to clipboard with header" option, allows the tool to map the fields according field/column names. Afterwards, you can easily import the data in the target system, no matter in which order the fields are modelled there.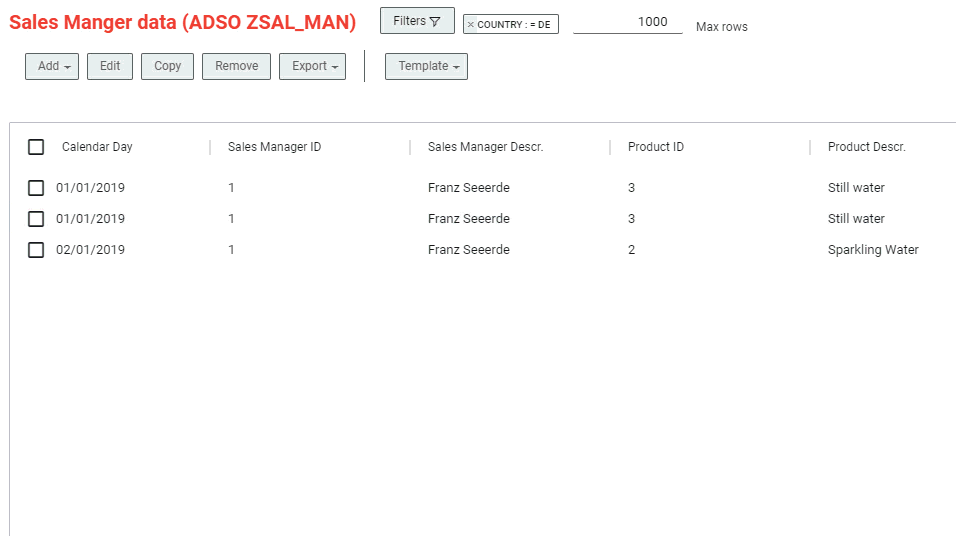 3A) In the target system, you can then easily paste the data and the header will be used for correct field mapping.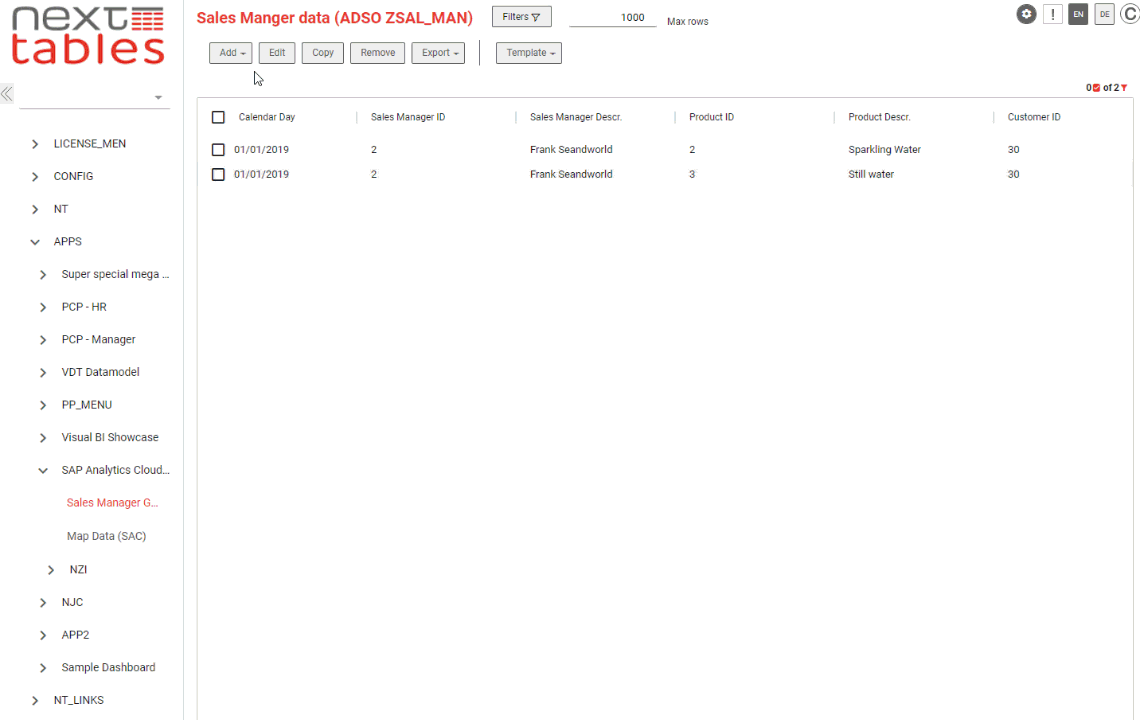 In this process NextTables focuses on the data model and not the whole application. Thus, allowing to use the right resources for the right job, saving time and reducing impact on the system.
2B) Alternatively, we can export the filtered data to a CSV or Excel file on a local PC and modify it in Excel. We can add additional records or adjust existing ones to suit our test cases perfectly.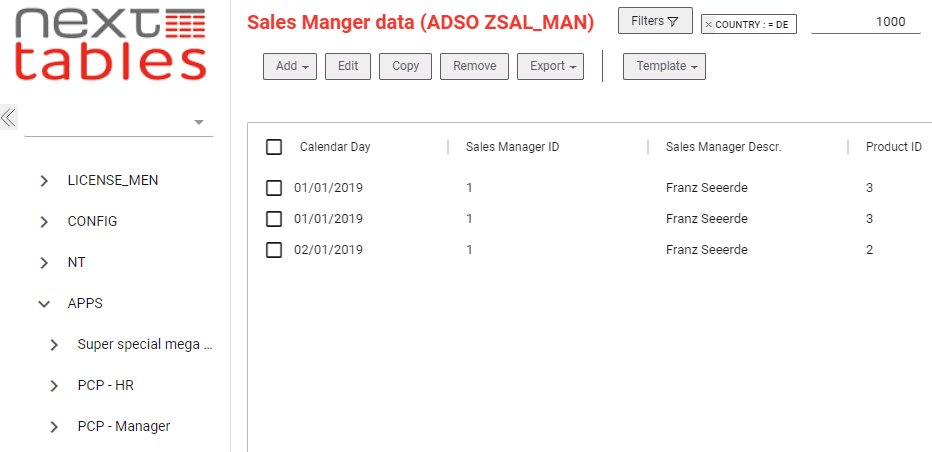 3B) Afterwards, you can upload the locally saved file to the target system from a folder.
Alternatively, you can use the drag & drop feature.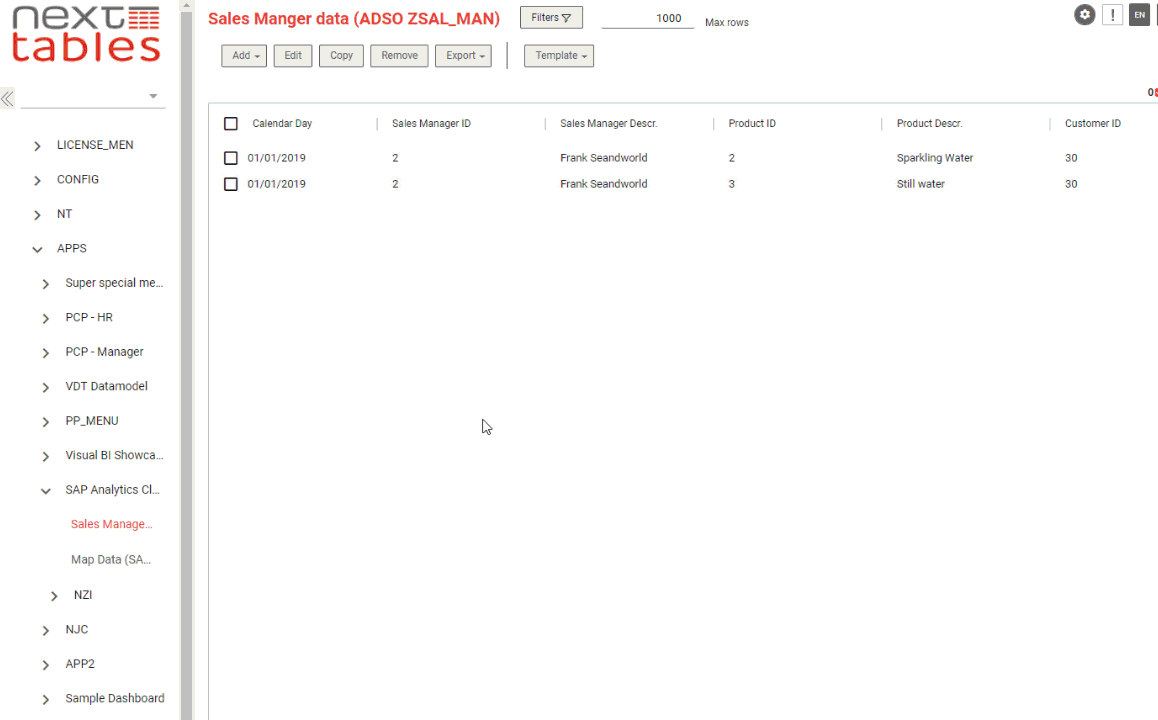 GDPR compliant
You are concerned that transferring the content of some fields might clash with GDPR policies? You can exclude specific columns and transfer only the data which is really needed for the testing. NextTables functionality allows to easily choose which columns you want to display and export or copy. Thereby, when importing these datasets to the test environment you can be sure you are not conflicting with any data policy, as the application will automatically match only extracted columns keeping the excluded ones empty.
---
Learn all about easy Data Maintenance with NextTables
---
Your benefits
Wrapping up, NextTables brings modern tools to your application portfolio allowing highly standardized testing with low impact on your daily business operations. You don't need to plan a quarterly system copy, involve several departments and bring costly external resources.
Any Business Analyst or Key User can easily copy & paste, export & import or create the necessary data for the testing phase. Thereby releasing key IT resources to focus on developments your organization needs. Furthermore, there is no impact on other ongoing tests or developments, since there is no system downtime.
Do you have a specific question? Please do not hesitate to use our contact form. Our consultants will reach out to you with information on how NextLytics can support your business with NextTables.