After a long wait, the ninth version of NextTables is ready. This version contains a multitude of features, improvements and bug fixes. It has never been easier to maintain master data, upload data, create test data or realise small planning applications with NextTables. In addition, NextTables has never looked better than in version 9.
In this blog post we want to introduce to you the new features so you know what to expect in the latest version.
New look and feel
The first big change that stands out is of course the new design. To give you a better overview of your data, we have optimised the header and the menu bar. This gives more space to the respective data table.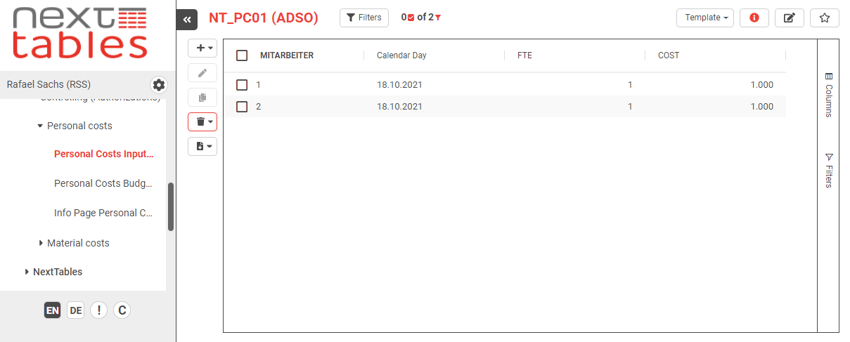 Of course, much more has been done, besides small animations, new icons and design options, it is now also possible to select three different themes. In addition to the standard "light" theme, a "dark" and a "high contrast" theme are also available. All three themes can be reconfigured to match your corporate design.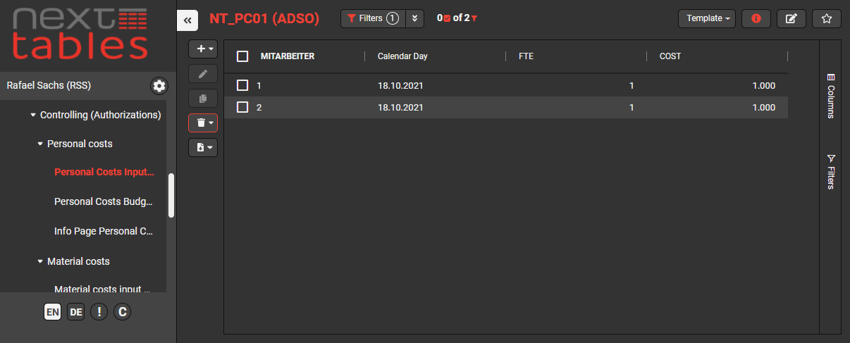 Displayoptions like in Queries
In addition to the new design, there are of course other NextTables features. A big and long-awaited highlight is the display of keys and texts in DSOs and InfoObjects.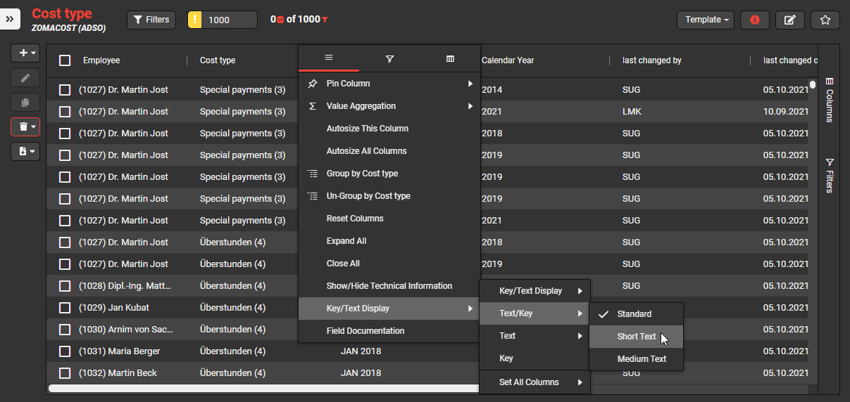 Basically, all possible combinations are available here. Whether long text with key or only a short text is to be displayed is entirely up to you. But the key figures have also received new display options. On the one hand, they are no longer limited to 4 digits after the decimal point in the input dialogue, and on the other hand, you can freely choose how many zeros are to be displayed in the table view.
Documentation time
Even though most of us don't like to write documentation, this feature is a real highlight. Documentation can be created on a table and column basis and can be viewed by any user who has at least read permission for the table. Moreover, you don't have to bother with HTML code, because creating documentation is child's play thanks to the WYSIWYG editor. You can format texts, attach images or create links in no time at all.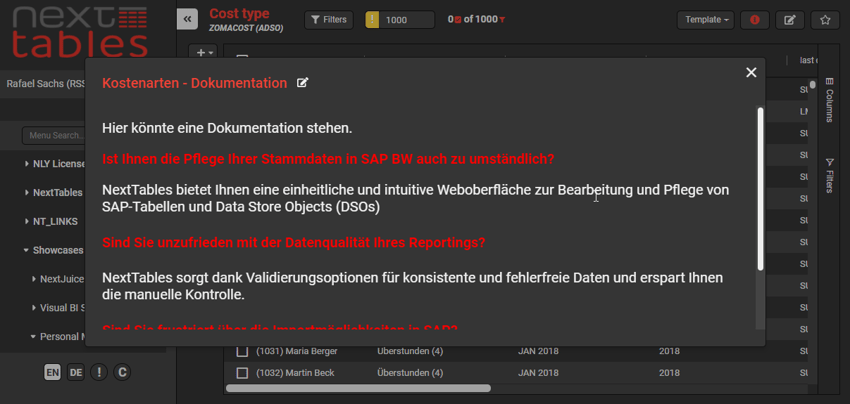 Each documentation can be created language-dependent. Alternatively, you can simply store generic documentation, which is then always used if no language-specific documentation is available.
Of course, we couldn't resist expanding this feature further. The welcome page and the new format page can be designed individually with the WYSIWYG editor.
Keep it simple
Many of our customers have long wished for a "real" wizard. We fulfil this wish with version 9. The configuration via 5 tables is now only optional. The new intelligent wizard consists of the two parts configuration and menu entries and supports you in your entries.
In the configuration, new tables can be integrated or existing ones edited. In addition, the configuration can be accessed directly from each table. However, not only the table can be edited, but also all columns of the table, which appear pre-filled out-of-the-box.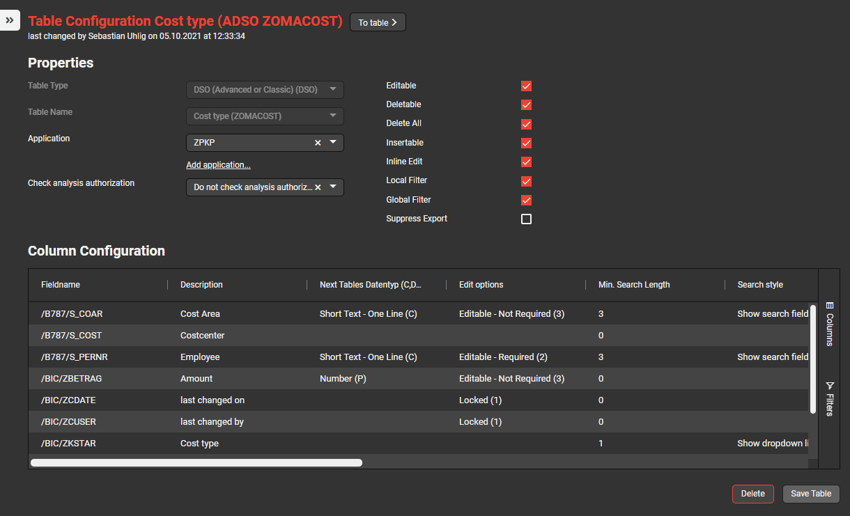 The creation of the menu has also been simplified considerably. The order and hierarchy level can be changed simply by dragging and dropping. One click on the menu and it can be edited.
---
An overview of tools for master-data maintenance & data import into SAP

---
Smarter Inputs
Data input has also been improved. Users receive feedback immediately after entering the value, instead of only after all values have been entered. This reduces frustration during input and creates completely new possibilities for designing applications. In addition, the multi-edit and copy functions have been revised. If several lines are selected for copying or editing, they are displayed in a table view. This means that parts of the selection can also be edited individually.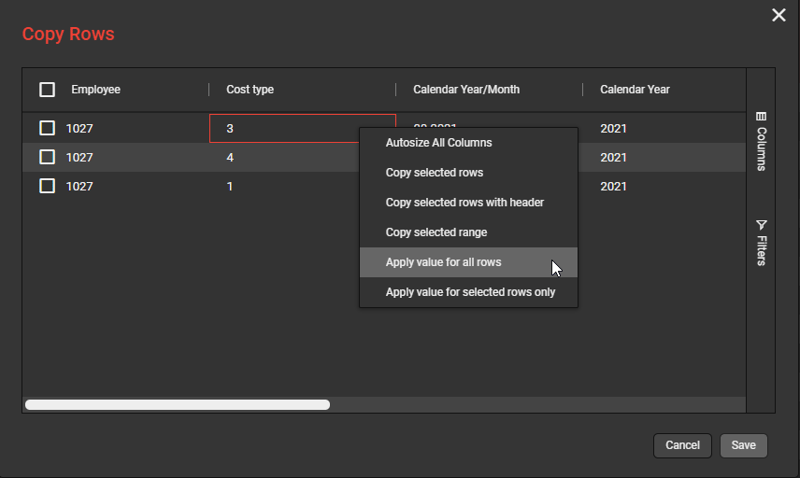 Smarter Tables
With version 9, developers and ABAP lovers also get their money's worth. Default values can be created in the BAdI. This means that the input dialogue starts immediately with default values. This can be simply the current date or a complex business logic that makes the end user's work much easier.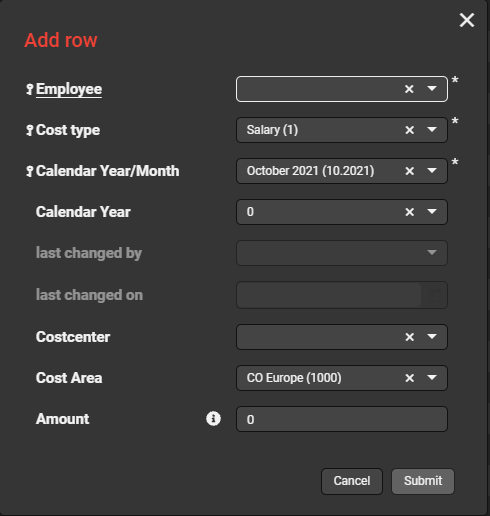 Through the field-based feedback, it is possible to fill fields directly depending on the input or to output corresponding messages. A combination of fields can also be checked.
You have the Power!
In order to be able to use all the new possibilities in a meaningful way, the authorisation concept has been expanded. Although the roles of Super Config and Content Admin were introduced in version 8, they were not as important as they are in version 9.
Super Admin (S)

ConfigAdmin (A)

Content Admin (C)

Global NextTables settings

Design, Data-Integrity, Welcomepage, etc.

yes

no

no

Create and configure tables and menus

no

yes

no

Create documentation,

Edit templates

no

no

yes
Each role has a specific task. Especially powerusers in the department benefit from the new Content Admin role. This relieves the internal IT and gives the department more independence without running the risk of damaging the application. For internal IT, the roles should be considered cumulatively.
More Features, Improvements and Bug Fixes…
Given the large number of new features, we cannot present them all in detail here, but there have been some more changes. For example, the out-of-the-box search in NextTables has been improved, as well as the performance in general and when uploading Excel files. In addition, we are constantly expanding the integration with other dashboard tools such as SAC or Tableau, so as already presented in this article, a jump with filters from the dashboard to NextTables can be made.
If you still have an older version of NextTables, contact us for a free update!
You don't have NextTables, yet, but are interested in optimising your master data maintenance, data entry and processes around the BW system? Contact us for a live demo and a free trial version.