After almost half a year a new version of the proven tool for master data management is released - NextTables 7.0. In this article I present the highlights of the new version.
Analysis authorizations are considered
Analysis authorizations for tables that are based on an aDSO were already possible in the past. Now this feature is also available for InfoObjects. NextTables automatically generates variables for each InfoObject that is flagged as authorization-relevant.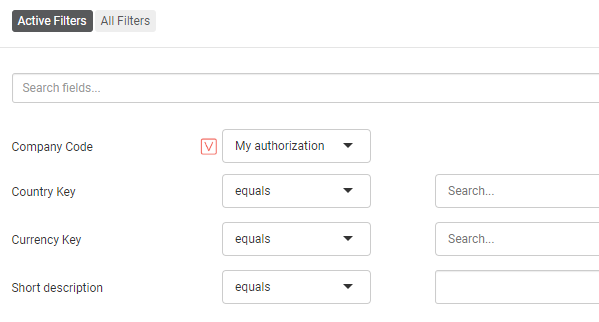 Thus, the user only sees the elements for which he is authorized. If the user tries to request data that is outside his or her authorizations, an error message is displayed.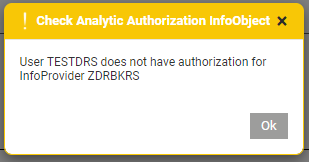 Table aliases introduced
Another novelty is the introduction of table aliases, which allow the same table to be used in several scenarios. For example, you can create a scenario in which the master data of a company code InfoObject is to be filled by two different departments. One department may only change the Country field and the other department may only change the Person Responsible field.
Aliases can also be used in BAdIs, which leads to more flexibility. This allows you to make as many different implementations for the same table as you want. You can use the BAdI Filter to control which table aliases should run through the same class.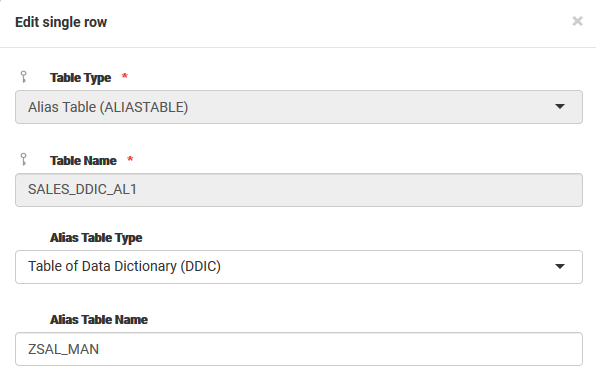 Buttons with custom functionality
You can also use a BAdI to add a user-defined button to the context menu or top menu. You can use this button to add custom functions in the back or front end. For example, user can execute a process chain at the push of a button or check its status. In addition, the user can differentiate whether all data or only the selected rows should be considered. After execution, messages can also be displayed to the user.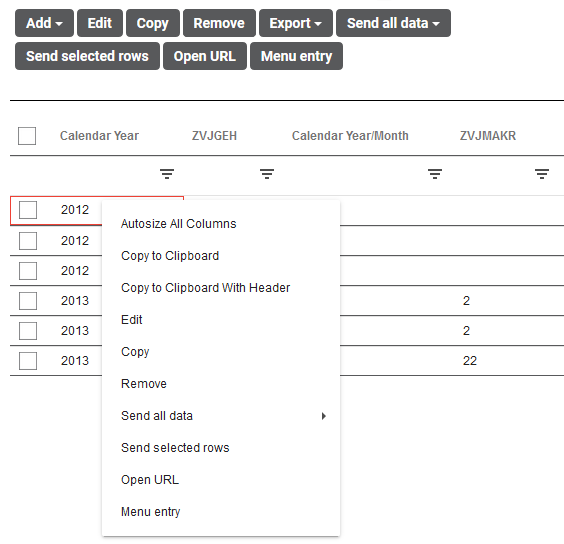 More aDSO types supported
With version 7.0 more aDSO types are supported. Now you can use write-optimized Advanced DSOs (with automatic key and without activation). These correspond to the model template Data Acquisition Layer (including Corporate Memory). However, only the insertion of data records is supported; editing or deleting data records is not possible.
---
Learn all about easy Data Maintenance with NextTables
---
InfoCube-like ADSOs are also generally supported. However, only the active table is read. To read all data, you therefore have to activate the ADSO after each change. Leaving several non-activated requests in the queue can lead to inconsistent data, since each change to NextTables results in the activation of all other requests in the inbound table. If entries are deleted in an InfoCube-like DSO, they are not deleted, but the key figure values are set to zero (initialized).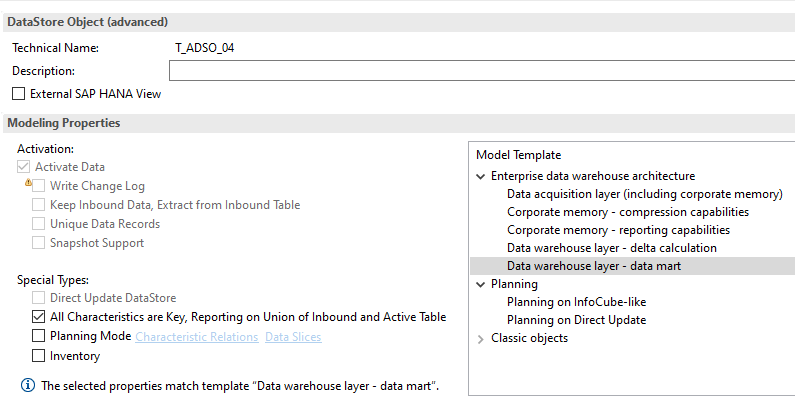 Faster Excel import
The import of Excel files was re-implemented. The new implementation leads to a significant performance improvement when importing Excel files. Furthermore, errors when importing certain formats such as calendar month have been fixed. A new pop-up message has been added when a user tries to upload an exported file without having previously modified it.
Further improvements
We have also made the following improvements: NextTables now delivers more meaningful messages that are more understandable to end users. In addition, console messages now provide developers with information about unexpected behavior, errors or non-existent functions (such as deletion or editing).
In addition, links to other applications can be included in the menu tree. Master data and texts can be edited conveniently on one screen. Using the DISPLAY option in the Meta BAdI, you can now differentiate whether a field is displayed, only displayed in the filter or table, or completely hidden. Furthermore, empty lines in a CSV file are now also recognized and an error message is shown.
Detailed explanations of how the individual features work can be found in our Knowledge Base.
Last but not least, bug fixes were implemented and many bugs were eliminated.