Personnel planning is extremely important, especially in small companies, as the personnel should be deployed with the maximum effect. At the same time, the smaller companies in particular need a cost-effective solution, because in addition to time, the issue of money also plays a role that should not be underestimated.
NextTables enables you to create compact planning applications quickly and without great effort. It is an SAP add-on that is 100% integrated into your BW landscape. This allows you to accelerate planning processes enormously. You can also replace Excel as a planning tool and reduce planning errors due to Single Version of the Truth.
In the following, we demonstrate the planning capabilities of NextTables based on two areas of application: workforce planning and personnel cost planning.
Workforce Planning
As part of workforce planning, the planner can maintain the status of each employee per organizational unit.

For example, it can be specified whether the employee is present, sick or on a training course. A distinction can be made between office and home office.

Thanks to a modern, intuitive user interface, it is possible to carry out planning on all end devices. This means that planning can be carried out by users from the specialist department without any major training effort.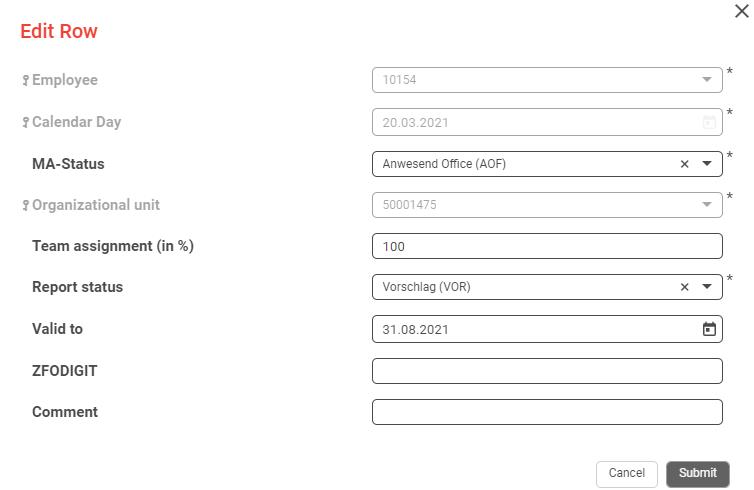 ---
Download our whitepaper and find out which tools work best for master-data maintenance and data import into SAP

---
Inline Editing
Especially since NextTables also allows inline editing, i.e. direct editing of cells. In addition, you can also change, delete or copy several data sets at the same time. Larger amounts of data can be easily and conveniently pasted into the table via the clipboard.

User Templates
The User Templates are another way to increase the usability. They allow you to save the navigational state of a table, such as column order, sorting and filters, and recall them later. Each user can create their own templates to which only they have access. In addition, power users from the department can create global templates that are available to all users.

Search help and fuzzy search
If your company employs many people, finding the right employee can be difficult. The cryptic identifiers don't make it easier either. NextTables supports you with a search help, which can also be extended with a fuzzy search algorithm. This allows you to quickly find the desired value for fields with many characteristics. At the same time, the relevant information such as position, cost center or company code is also visible at a glance.
Upload function
Another way to speed up staff scheduling is the upload function. For example, you can easily upload data entered in Excel from the clipboard or file. Especially worth mentioning are the intuitive interface and the possibility to change settings such as separators and decimal notation during the upload.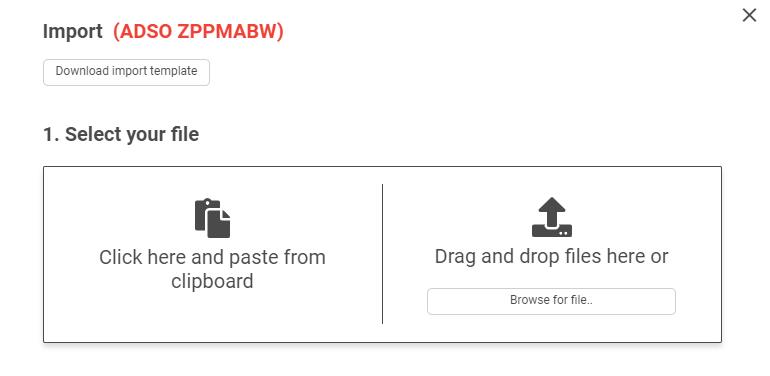 Thanks to a sophisticated validation mechanism, incorrect data records are detected during upload and can be corrected immediately.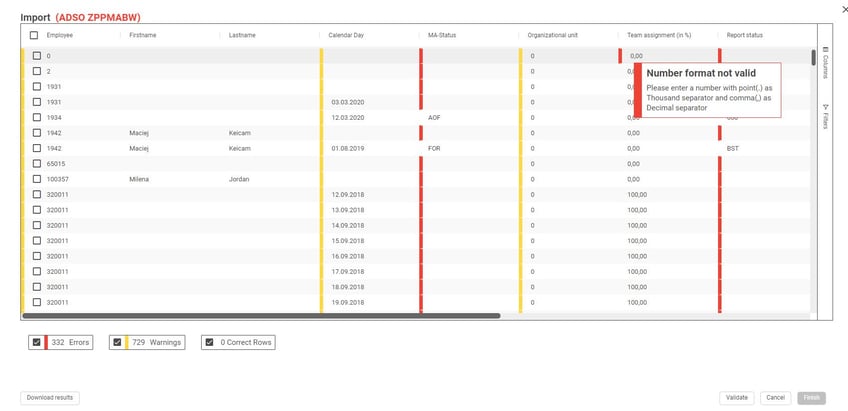 For usual errors, no manual correction is even required. This is because NextTables inherently masters automatic import corrections. For example, currency symbols are removed from amount fields without user intervention. The automatic corrections can be configured per table and field to speed up uploads.
Overall, NextTables offers the following advantages when uploading:
Import from files (Excel and CSV) or clipboard
Instant validation report
Automatic import corrections
Various validation logics already available and further table-specific implementable
Format-independent upload thanks to automatic column recognition
An Excel template in the appropriate format available for imports
Warning if a key-equivalent record already exists
Import dialog as standalone display or integrated into any table display
Simple extension possibilities via BAdIs
The import correction during upload is an example of how you can adapt NextTables to your needs. With the help of so-called Business Add-Ins (BAdIs), such adaptations can be implemented quickly and easily. These proprietary developments are decoupled from the delivered product and are not changed during updates.
For example, you can use the BAdI for tables to create a changelog to track the changes. In doing so, you can automatically fill the Changed by and Changed on fields from the system information. To prevent the user from manipulating this information, these fields are locked. This can also be done quickly using a BAdI.

Maintenance of planning-relevant master data
In planning it is often necessary to maintain master data. In the case of workforce planning, the employee master data. Thanks to NextTables, planners from the business department can add new employees without the support of the IT department. With the help of the authorization concept, you can control which planners may have this privilege.

You can lock individual attributes of the feature for maintenance. For example, the wage group of an employee may not be changed. It is also possible to automatically fill certain attributes with values. Of course, the master data can also be conveniently uploaded using the upload function already presented.
Personnel cost planning -
Authorizations and security concept
The functions described above are also used in our second example - for personnel cost planning. In this area we can find planning masks for the manager and HR as well as the control of the planning application.
In the case of personnel cost planning, however, we deal with particularly sensitive data. In order to keep personal data such as salaries confidential, NextTables protects them from unauthorized access.
This protection takes place on several levels. First, you can control access to the personnel cost planning table. Using so-called apps, you can combine several tables and thus administer access to a group of tables. In doing so, you can determine which users can display or change the data of a table.
In addition, you can release certain contents of the table for users via analysis authorizations. Here, a very granular authorization assignment is possible, for example, you can only release certain employees or cost types. As a result, for example, one planner may see the data of one employee and another planner may see the data of another employee. However, the data of both employees are stored in the same table.
Separation of applications
Finally, you can also hide the entire application from specific users. For example, our personnel cost planning process is divided into two apps: one for HR and one for the manager. Using permissions, you can control that the HR department only sees the tables under the PKP HR app and the line managers only see the tables in the PKP Manager app.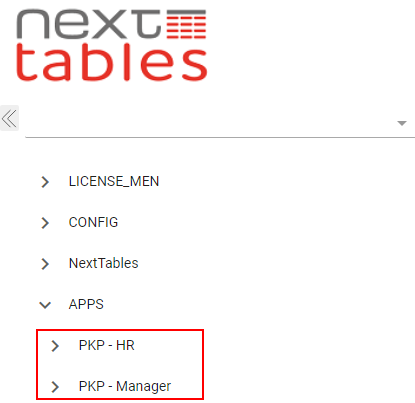 Personnel planning with NextTables - Our Conclusion
NextTables natively supports the creation of planning applications. Using the example of personnel planning, we have presented the essential functionalities: intuitive and user-friendly interface, inline editing, search help and the upload interface. Particularly noteworthy are the simple extension options via BAdIs and the integrated master data maintenance. NextTables is also up to date in terms of security concept.
So if you are looking for a user-friendly, easy-to-use and platform-independent solution for your workforce planning, NextTables could be an alternative for you.
Would you like to learn more about NextTables? Request your personal test version now, free of charge and without obligation. If you have any questions, please do not hesitate to contact us.