Nothing is as constant as change. Especially in IT, where new technologies are constantly evolving. While just about 10 years ago, the BW Accelerator was still the latest craze, this technology has now been replaced by the new in-memory generation. This development forces customers to rethink their IT landscape.
However, the emergence of new technologies, such as HANA combined with S/4HANA, bear many uncertainties for customers. Do I still need a business warehouse? Are my investments safe? In this article, I answer these questions and dispel uncertainties.
SAP BW was first introduced to the public in 1998, in those days the star scheme was already used in InfoCubes and there was also an Excel interface. In 2000, the PSA (Persistent Staging Area) was introduced and the star scheme was simplified. From 2002 to 2003, data from non-SAP systems could also be obtained and XML support was introduced. From 2004 to 2006, SAP BW became part of NetWeaver and BPS (Business Planning and Simulation) became part of BW. In the period from 2006 to 2009, the design tools BEx Query Designer and Web Application Designer were updated and a graphical interface for ETL processes was introduced. Starting 2010, as data volumes grew, BW Accelerator (BWA) and Layered Scalable Architecture (LSA) were introduced to improve performance.
After the appearance of the HANA technology, BW was declared dead several times. But do dead ones really live longer? Are there still arguments today that speak for BW? Let's look at it together.
Distributed System Landscape
Most companies nowadays have a diverse system landscape composed of multiple ERP and legacy systems. In this case, a business warehouse, which brings the data from the different systems together, is necessary.
Data Cleansing
Complex business transformations, such as data cleansing and consolidation, must be performed to make information easy digestible. A BW system is predestined for such tasks.
Reduced Costs of Information Management
The cost of information management is reduced by storing all information in one place. This information can be aggregated and evaluated according to various aspects, for example by product group or country. And you can be sure that the evaluated product group represents the same product range in every country.
Single Version of Truth
Businesses still need to combine data from multiple sources, not just ERP. When data comes from external sources, the need to cleanse and harmonize them is much higher. Without BW, which is highly suitable for cleansing and modelling data, we cannot achieve the "single version of truth".
Evaluation of time series
S/4HANA is, without doubt, suitable for operational reporting. Thanks to the structure of the HANA database and computing power, the embedded analytics components allow a fast and flexible evaluation for small amounts of data in real time but are less suitable for time series.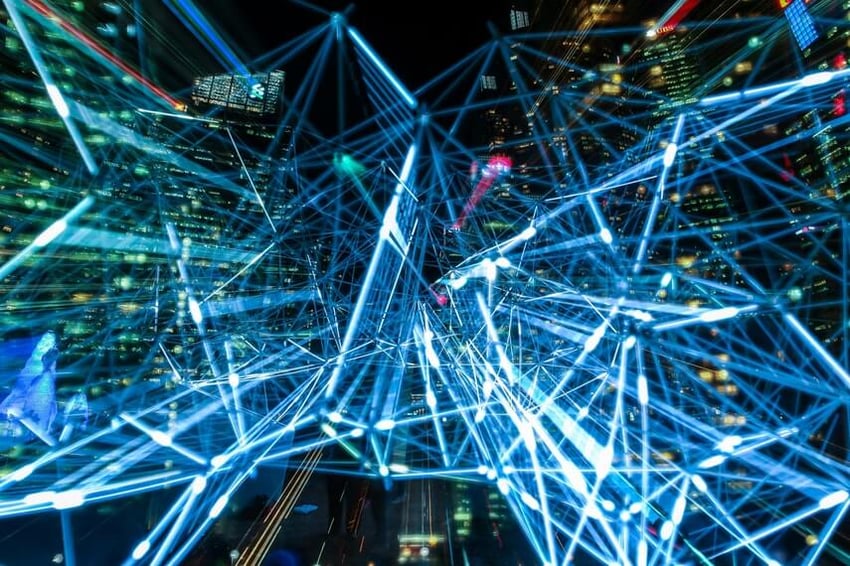 Corporate Memory
For corporate reports, a corporate memory is indispensable. Otherwise, reports from previous periods cannot be created when the CCA, PCA, organizational hierarchies or chart of accounts changed. For this task, only BW is suitable.
Data Volume
In recent years, we've witnessed how data volume has grown from megabytes to gigabytes to terabytes. Over the next few years, there is likely to be an explosion in data volume, especially from unstructured data. It would be naive to believe we can handle this data volume with the corresponding complexity on a single S4HANA system without sacrificing agility and flexibility in doing so.
Business Content
Another important aspect is the standard Business Content delivered with SAP BW, which covers many standard scenarios. Developments without business content are very time and cost intensive.
Governance
In addition, the governance aspect also plays a role. For example, SAP BW is usually handled less strictly by many customers because reporting may sometimes fail. Agile development approaches are used, which also allow mistakes. On the other hand, if S/4HANA fails as an ERP system, trucks will no longer be leaving the yard. Since the availability of S/4HANA is much more critical, it makes sense to separate the systems.
Conclusion
The bottom line is that it is not a matter of choosing either BW or S/4HANA. Rather, it's about using the advantages of both BW and S/4HANA in a targeted manner and separating operational reporting from Business Warehouse.
In the future, the BW PSA layer may be replaced by direct access to the HANA source system altogether. This removes another layer between BW and ERP, which brings the systems closer together.
In addition, SAP Data Warehouse Cloud promises pre-built templates to integrate with SAP and other data sources, as well as the powerful capabilities of SAP HANA. It should also simplify the setup and operation processes. At the same time, the costs should be reduced. So, the question is not whether HANA will replace BW, but how HANA can improve BW.
Image source: Pexels, CC0 License