As you already know, NextTables can be extended with custom features to reflect your individual requirements. For example, as NextTables features, you can enrich your data with geo-information, protect data from unauthorized access, or run a process chain. You can also create your own buttons to start these functions conveniently from NextTables.


This way, your employees can easily use customer-specific extensions. The custom buttons can be placed in the top menu as well as in the context menu, which increases user-friendliness. You can also create submenus to group certain functions.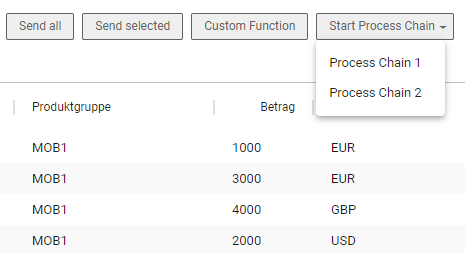 The submenus can also be created in the context menu.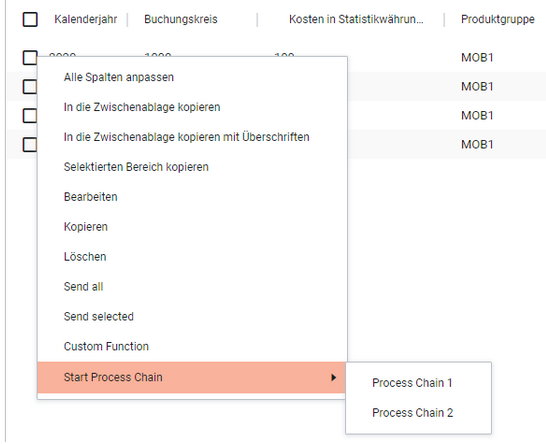 If your application is used internationally, you can make the buttons available in several languages.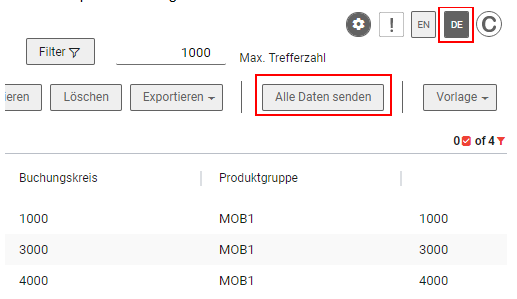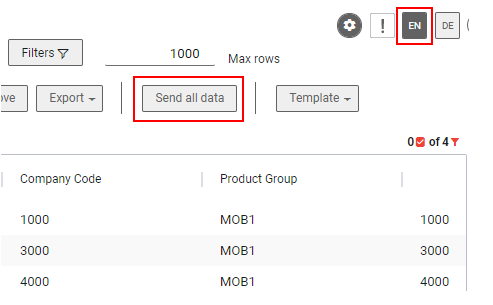 You can also determine whether at the push of a button all data is sent for processing or only the selected line.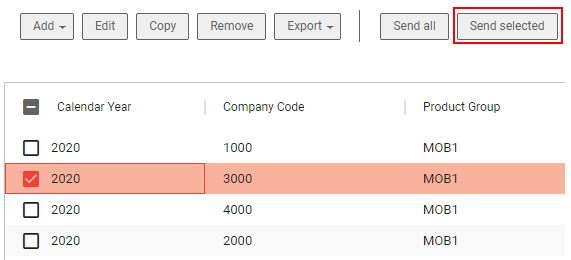 Alternatively, not only data can be transferred, but also individual functions can be executed without data transfer. After the execution of an action, messages can be output. In this way, you can implement a wide variety of scenarios.
For example, if you have an employee list, you can define an action for selected employees which should be executed in the background (only the selected line is transferred - button category SEND_SEL). In another application case, you could work with a list of cost centers and all cost centers visible to the user should be locked with one click (all rows are transferred - button category SEND_ALL). If you want to execute a specific process chain, independent of the displayed data, the button Category BUTTON is used. In this case, no data is transferred.
Summary
By implementing your own buttons you can easily achieve more usability. Own functions can be integrated very easily and can be conveniently executed by the user.
Would you like to learn more about NextTables' capabilities? Download our presentation on NextTables now and learn everything about further usage scenarios and functions!