Master data maintenance is one of the most common requirements in planning projects. Users should be able to independently adjust master data for their planning, without the help of the IT department. Various approaches exist to implement this requirement - via an ABAP class or the Business Planning and Consolidation (BPC) Cockpit. With BW/4HANA, there is a new possibility. I will introduce you to this option in the following article.
As of BW/4HANA 1.0 SP 08, it is possible to use InfoObjects as InfoProviders for data planning. This way you can use an aggregation level and input-ready query to change master data or even create new combinations. In the following, I will explain how it works using a small example. In our example, we want to maintain attributes chart of accounts, country and currency for a company code.
Preparation
To do this, we first need to adjust the InfoObject settings. Under Properties, please activate the settings Usable as InfoProvider and Planning Mode.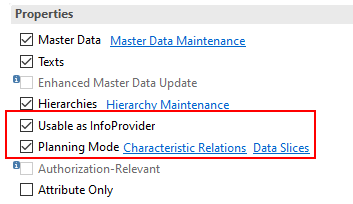 Then, as with the InfoCube or ADSO, you have to switch the InfoObject from staging to planning. To do this, please select the Manage Attributes menu item in Eclipse.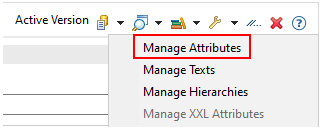 By default, the setting is set to Staging. Please switch it to Planning.


The setting can also be set as default value. When loading the master data, it can be switched to Staging via a process chain.
---
Master data maintenance in SAP - Five tools in comparison

---
Aggregation Level and Query
In the next step we build an aggregation level. Here, the InfoObject serves as the InfoProvider.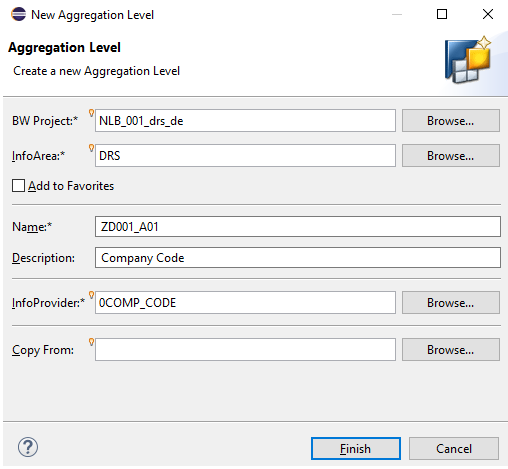 The attributes of the InfoObject are automatically generated as key figures. These are added to the aggregation level.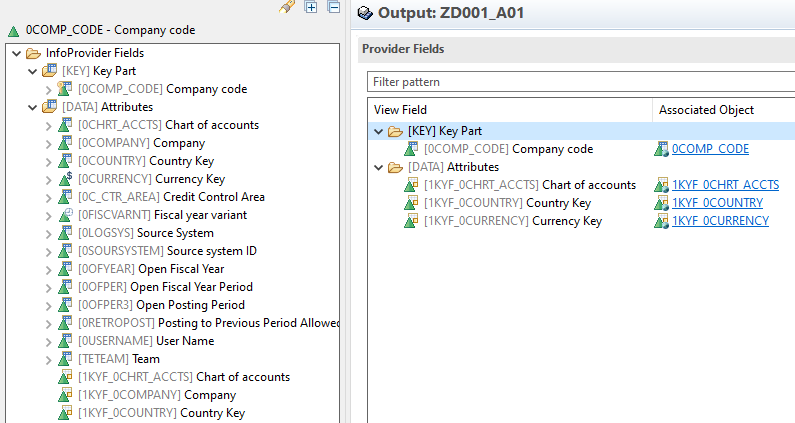 Based on this aggregation level, we create a plan query.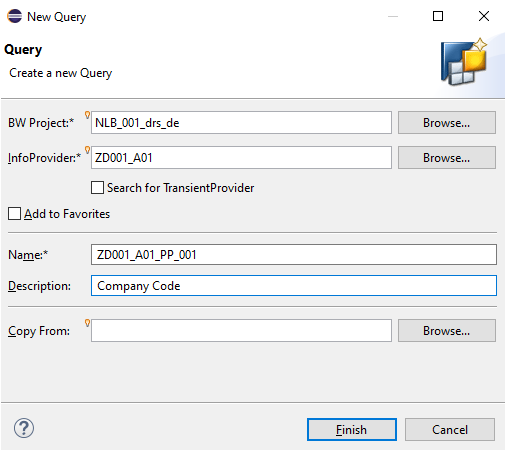 The company code is then added in the rows and attributes in columns. Set the attributes modelled as key figures to Input-Ready in the Planning tab.

Now the query can be used to maintain the master data.

You can also enter new master data. To do this, set the RSADMIN parameter for Analysis for Office to BICS_NEW_MASTER_DATA = X. You can learn how to do it in the article "How to maintain RSADMIN parameters". This way, you can also enter new company codes that did not previously exist and assign attributes.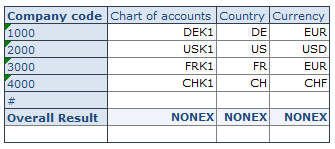 New master data can be created via transaction RSRT even without the RSADMIN setting. However, this user interface is only partly user-friendly.

Master Data Planning with SAP BW/4HANA - Our conclusion
With BW/4HANA, SAP has introduced another way to maintain master data. Using the standard planning functionality, users can adjust the master data.
However, the solution involves many modelling steps. For example, in addition to adjusting the InfoObject, an aggregation level and query must also be created. Both have to be adapted for new attributes, which complicates the maintenance of the solution. There are also implications for the daily loading processes. The InfoObject must be constantly switched between planning and staging.
The many steps and cumbersome maintenance call for a simpler alternative. With NextTables, NextLytics AG introduces a revolutionary approach to SAP master data maintenance for InfoObjects. You can maintain master data directly and also implement small ad-hoc planning solutions. This is an add-on to SAP, so no server is required.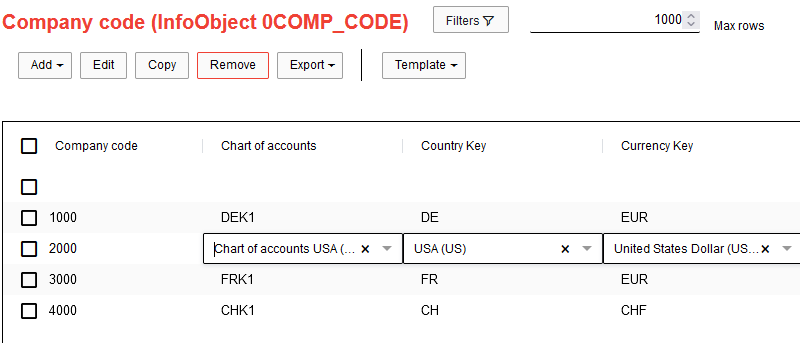 So, if you are looking for a way for business users to
edit several InfoObjects using one user environment
lock individual InfoObjects attributes for maintenance or automatically update them with values
have special authorization requirements
upload master data
want to maintain other data, in addition to master data, such as ADSOs or transparent tables
then NextTables can be an alternative for you.
Would you like to learn more about NextTables? We present NextTables in detail on our product page.