NextTables is known as a simple solution for editing and maintaining tables in SAP because this add-on offers intuitive, user-friendly interfaces and a straightforward user guidance. The ability to easily import data into the system is particularly popular.
The import can be done by drag & drop and you can also simply copy data from the clipboard. The import settings can be adjusted without much effort. Furthermore, the import templates make the process much easier. After the upload, the user receives a summary of the validation results. This function is aimed at business users who are alerted to errors during the upload and can correct them directly.
With NextTables version 8.0 the import is further improved. The import dialog has been completely redesigned to provide even better user guidance.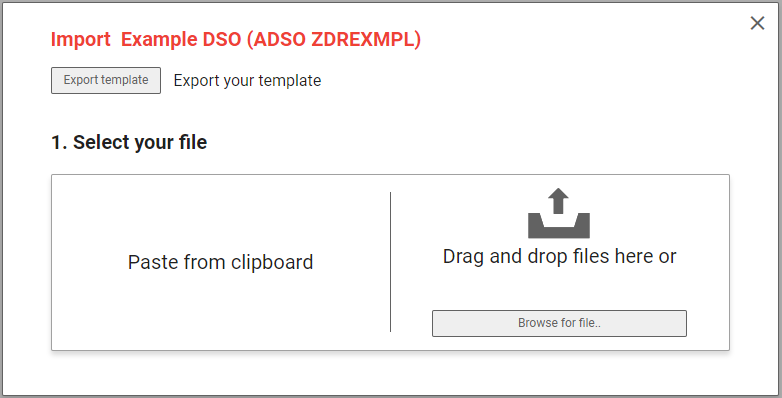 Now even very large files can be imported easily and efficiently. Even file sizes over 200 MB are no problem.
Another new feature is that import settings, such as decimal separators and thousand separators, can be saved in the user profile.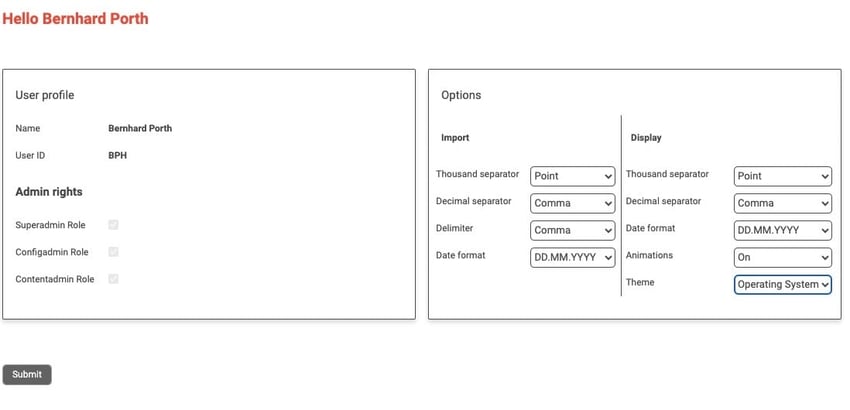 The saved settings can be used automatically with each upload.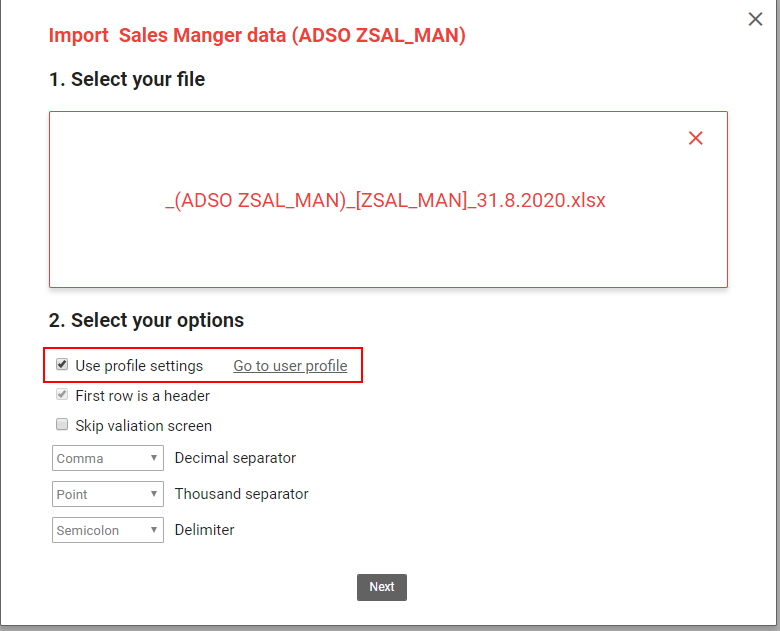 Thanks to the new status display you always have an overview of the current import process.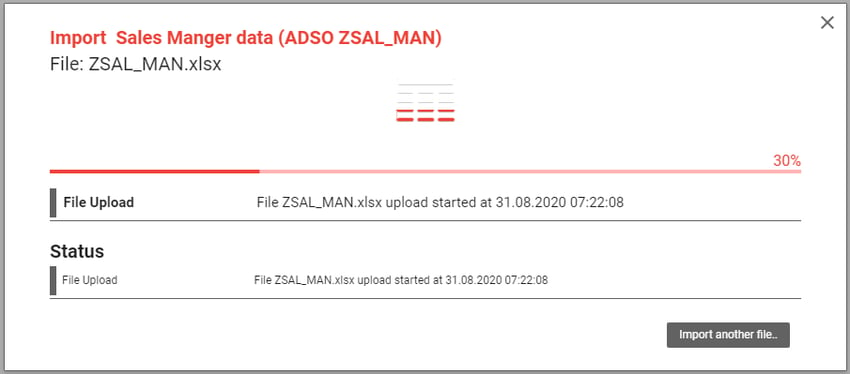 After the successful upload you will see an overview of all steps and the validation results. Particularly noteworthy is the option of executing custom validation checks using a BAdI. You can also switch the master data check on and off at the push of a button. The validation results can also be downloaded as an Excel file.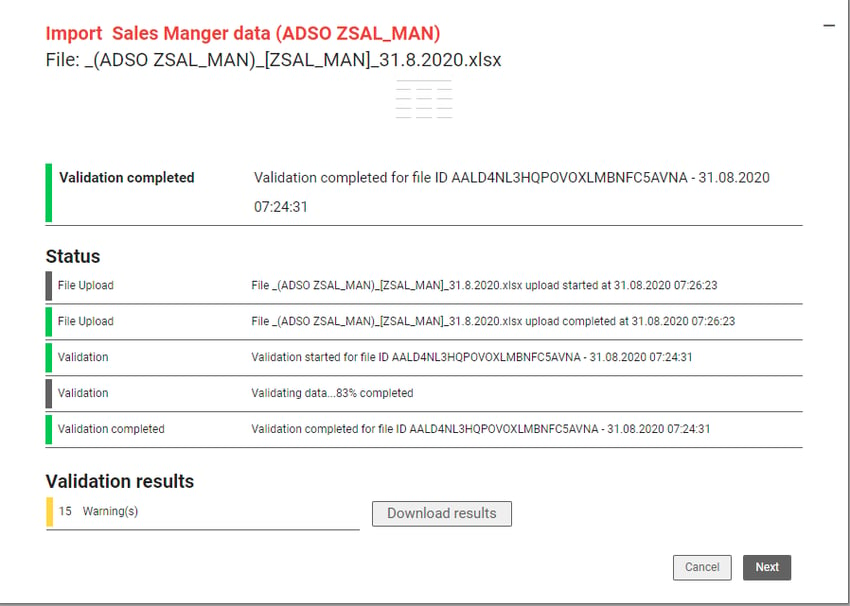 The status overview can also be minimized. This way, you can continue working while the data is being imported.

---
Learn all about easy Data Maintenance with NextTables
---
If errors occur during your import, you will immediately receive an overview of all errors and warnings. You don't have to laboriously search for the error.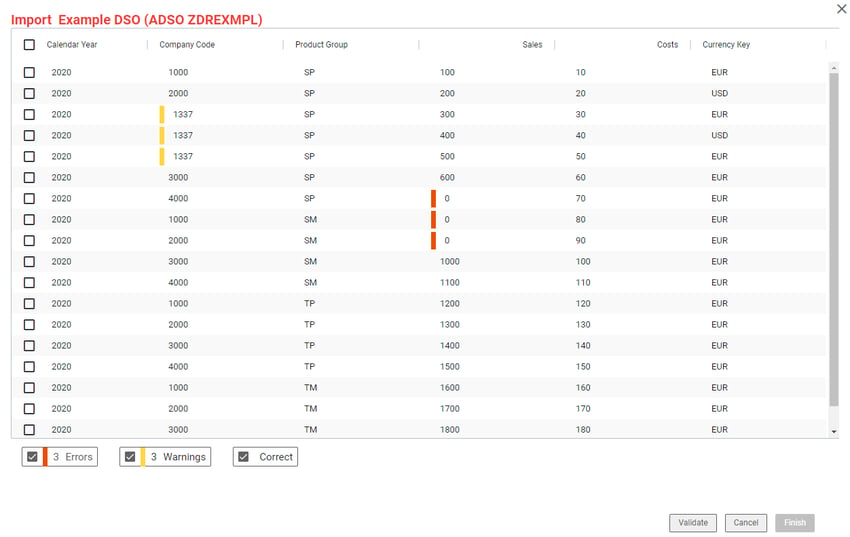 In addition, errors can be corrected immediately for smaller files. This speeds up the import enormously. You do not have to cancel the import and correct the source file, but can continue with the import after correction.

For larger files this function is not available due to the sheer amount of data, but a comprehensive log of all warnings and errors can be downloaded for evaluation.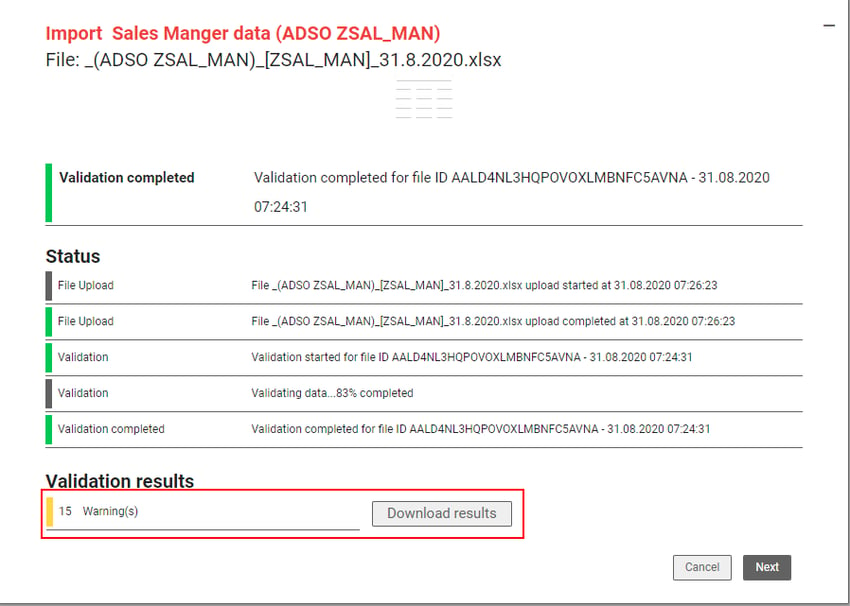 As you can see, NextTables is a great solution for importing data into SAP. This allows you to cover a range of scenarios - from master data maintenance to smaller applications, from uploading a uniform data structure by different business users to creating test data for UATs. In addition, the solution is continuously improved and developed.
Would you like to learn more about NextTables? Download our presentation on NextTables now and learn all about other deployment scenarios and features.